'Baby Hold On' by Eddie Money moved up to No. 7. The rest of the top 50 is a disco/pop mish-mash. Gordon Lightfoot's 'Circle Is Small' continues down to No. 47 and Christopher Ward's 'Maybe Your Heart' stays at No. 50.
Heart's tune 'Heartless' was No. 32.
I was 15 years old. Ann Wilson of Heart was about to turn 28.
lol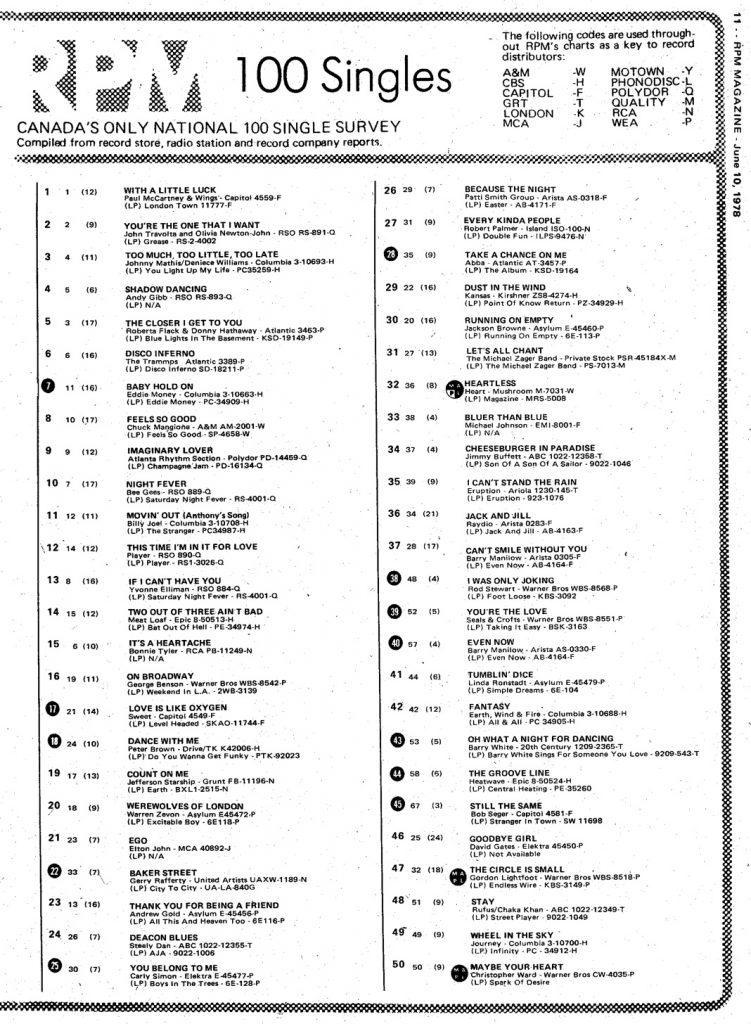 http://www.bac-lac.gc.ca/eng/discover/films-videos-sound-recordings/rpm/Pages/search.aspx