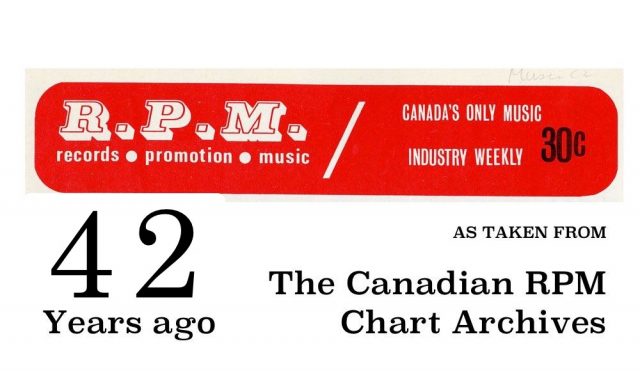 Canadian highlights from this week 42 years ago:
Dan Hill stays (barely) in the top fifty with Let The Song Last Forever. This orchestration is pure 1978 sappy, sucky, romance.
Christopher Ward hangs in there at #47 with Maybe Your Heart Does this tune take you back to your high school slow dance? If not, what does it remind you of?
Heart continues the CanCon ride (Canadian in three of the four categories, with the exception being the performer category lol) with Heartless. Those drum fills have stayed with me ever since!

http://www.bac-lac.gc.ca/eng/discover/films-videos-sound-recordings/rpm/Pages/search.aspx