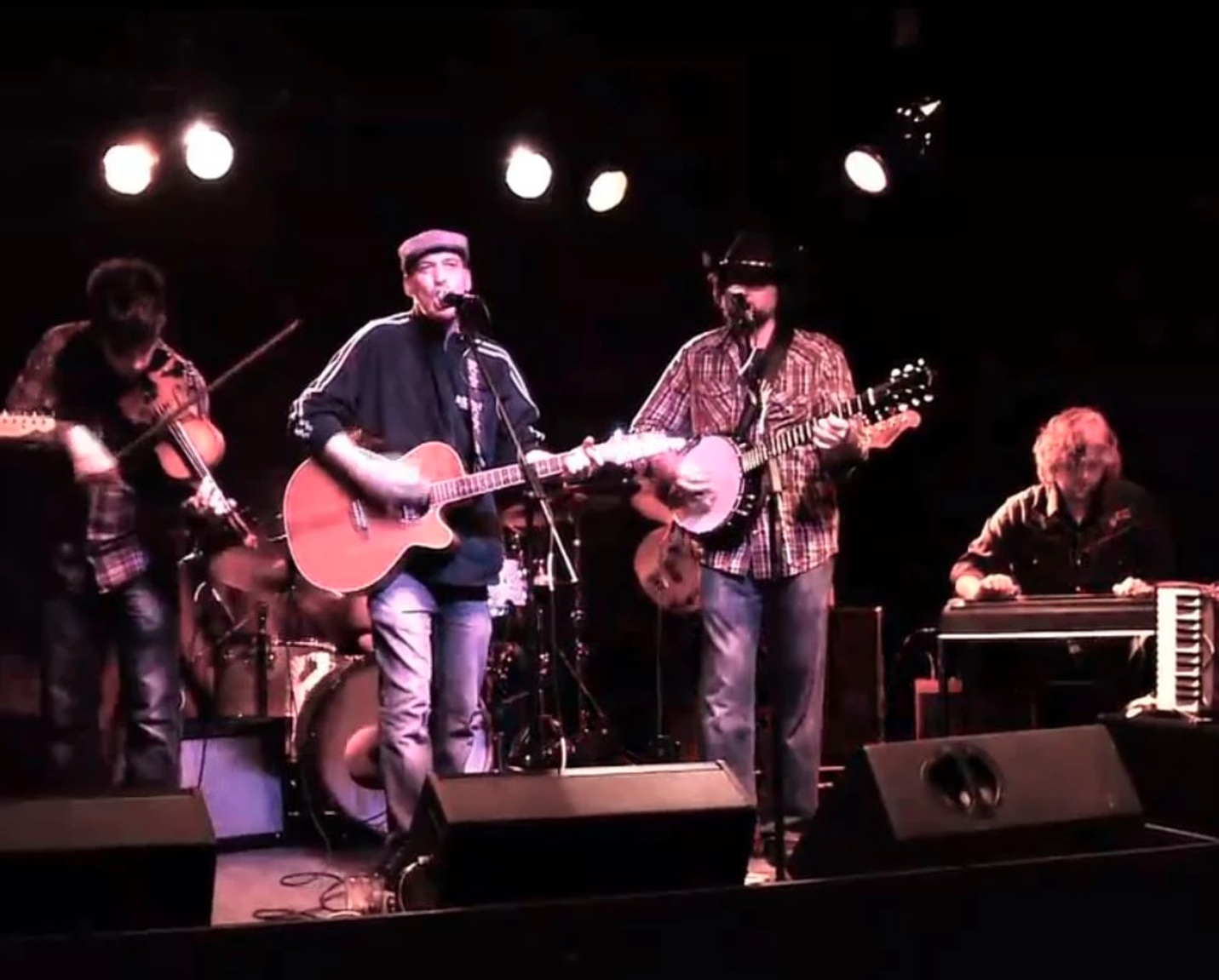 Dan Medakovic
Dan Medakovic, when he's not working in the technical software business, can often be found with his guitar in hand crafting another song. Depending on what idea or situation has been inspiring him at the moment, you may hear a solemn, reflective ballad, a heartfelt social commentary, or an upbeat, tongue-in-cheek ditty about Walmart or some other cultural phenomenon.
Medakovic may very well be one of Hamilton's most prolific songwriters. Each song, after being worked up to an acceptable level, is recorded via camcorder and uploaded to his YouTube channel. The channel contains 61 videos.
As I write this I'm listening to "Shake Hands With The Devil," dedicated to Romeo D'Allaire coming out of the genocide in Rwanda. With the easy melody, relaxed rhythms and poetic lyrics I find myself drawn into the music and feeling the weight of the message at the same time.
On Stage At December 14 Art Crawl
Medakovic, after a one year hiatus, is back on stage this Friday, December 14 at the James North Art Crawl. A pop-up storefront venue at 237 James North (look for the Red Awning and the "OK Food Fair" sign) is the location. He'll be joined by violinist Matt Coleman, band mate from his other band Fry Truck.
The event is a celebration of local music and musicians. The Greater Hamilton Musician magazine is launching its premier edition this weekend, and Medakovic's gig is the launch party. Thanks to the Coach and Lantern for sponsoring the live music. Local guitar/vocal duo Room For Two will be opening the evening at 7pm, with Medakovic going on at 9pm.
"I'm honoured to be part of this event. The more attention given to musicians, the more it will enrich the local scene. I'm excited to be able to play two full sets, and to get back into performing after being away."
The contents of the upcoming Musicians Annual publication will be on display to pique your curiosity, and photographer Alex Zafer's spectacular image collection of Hamilton musicians in performance will be projected continuously throughout the evening.
There is a cash bar, wine and cheese snacks and no cover charge. All local musicians and music supporters are invited. We hope to see you there!