There are three proposals put forward for consideration. One of them by David Kuruc is gathering a consderable amount of support. The art beacons, according to Kuruc's proposal, will contain graphically decorative quotes of lyrics from songs made by famous Hamilton musicians and bands.
Here is what Kuruc says in the beginning of his proposal text:
Music City is a name that civic officials hope Hamilton can be known as. I believe Hamilton already is The Music City and has been for a long time. Local music has made an impact across the country and around the world. It also left an imprint on a young teen coming downtown and hearing local bands for the first time at the 'X-Club', a live music venue in the 90s on King William. I was hooked. Not only did I want to hear more – I wanted to know more too.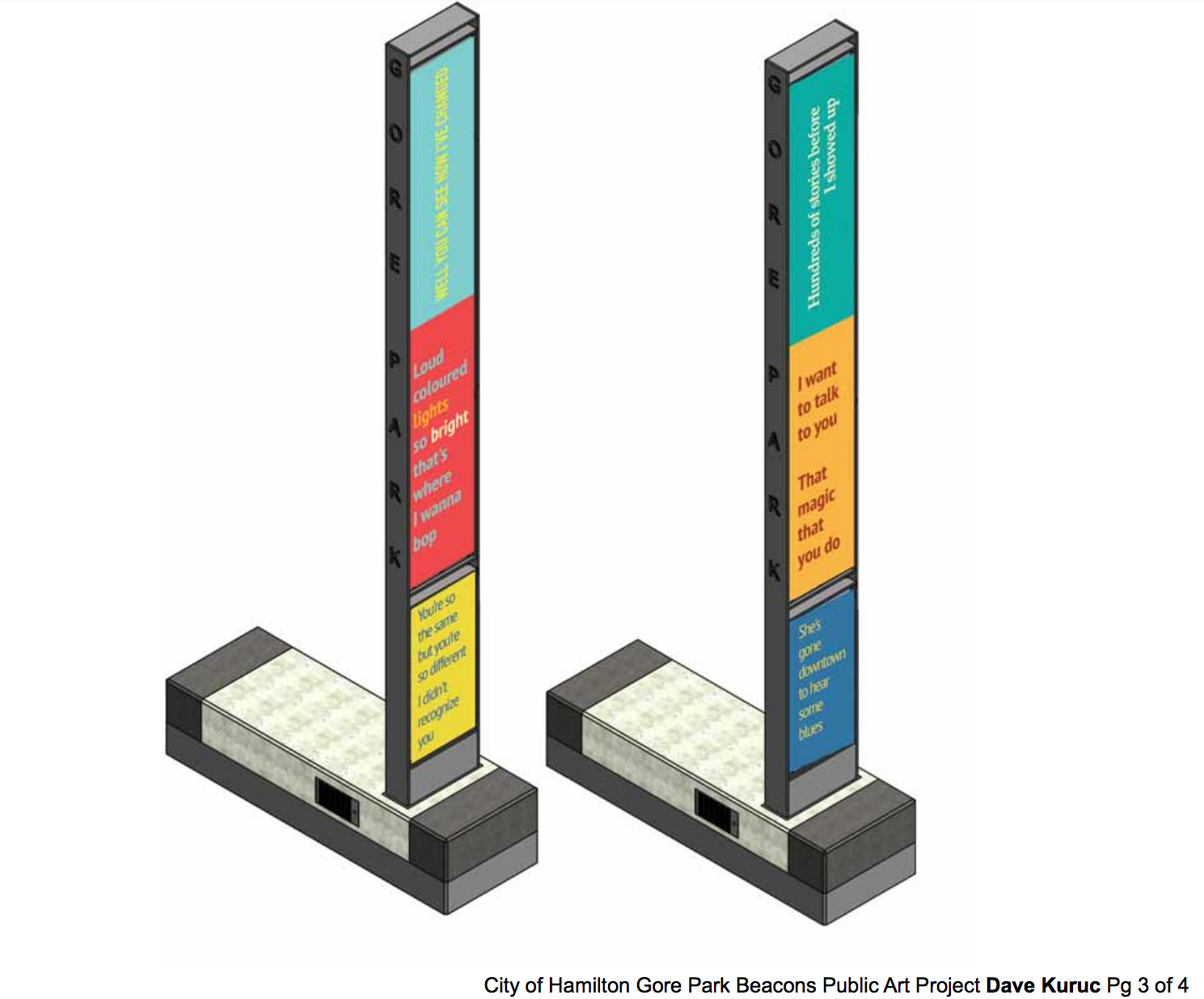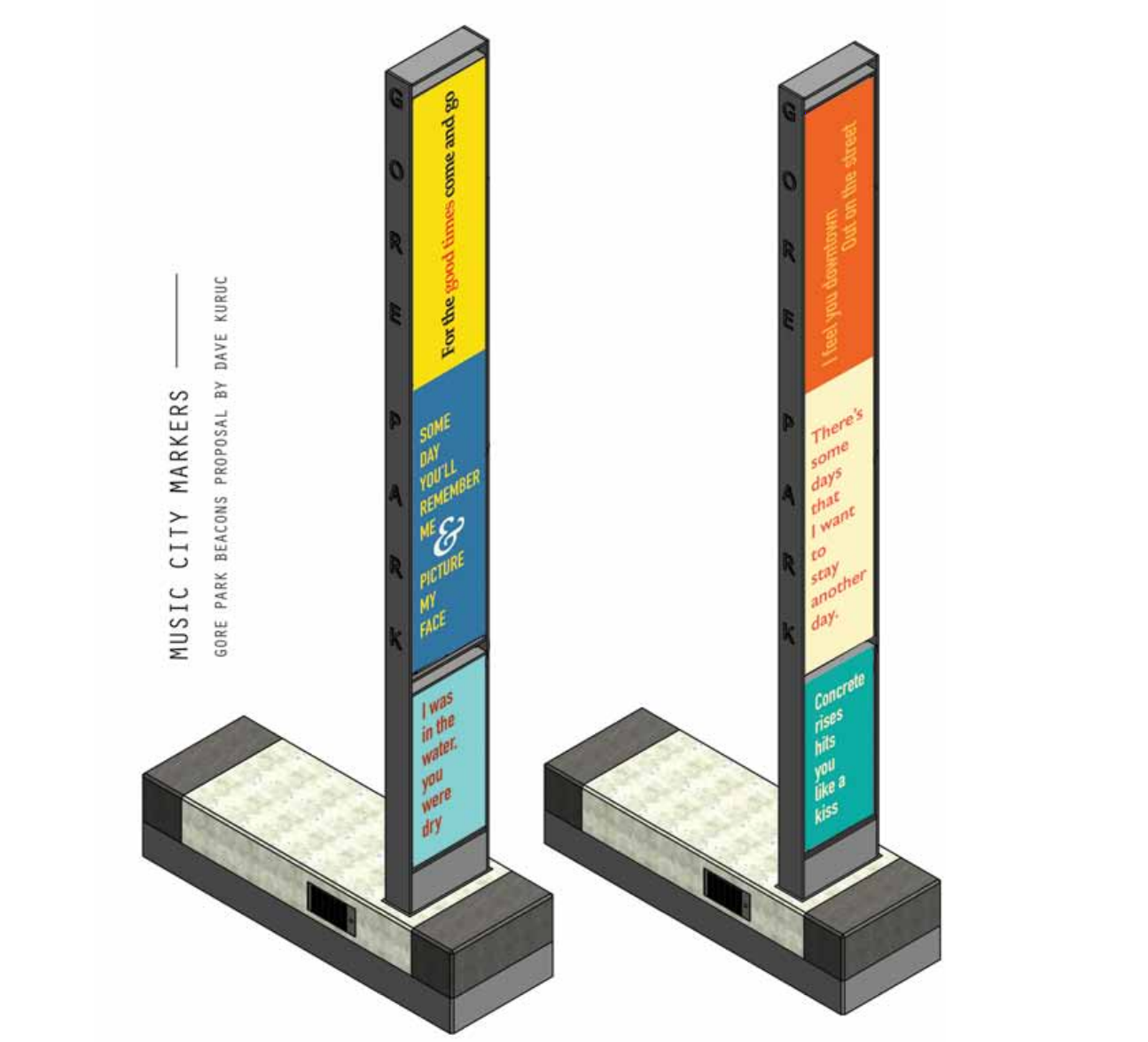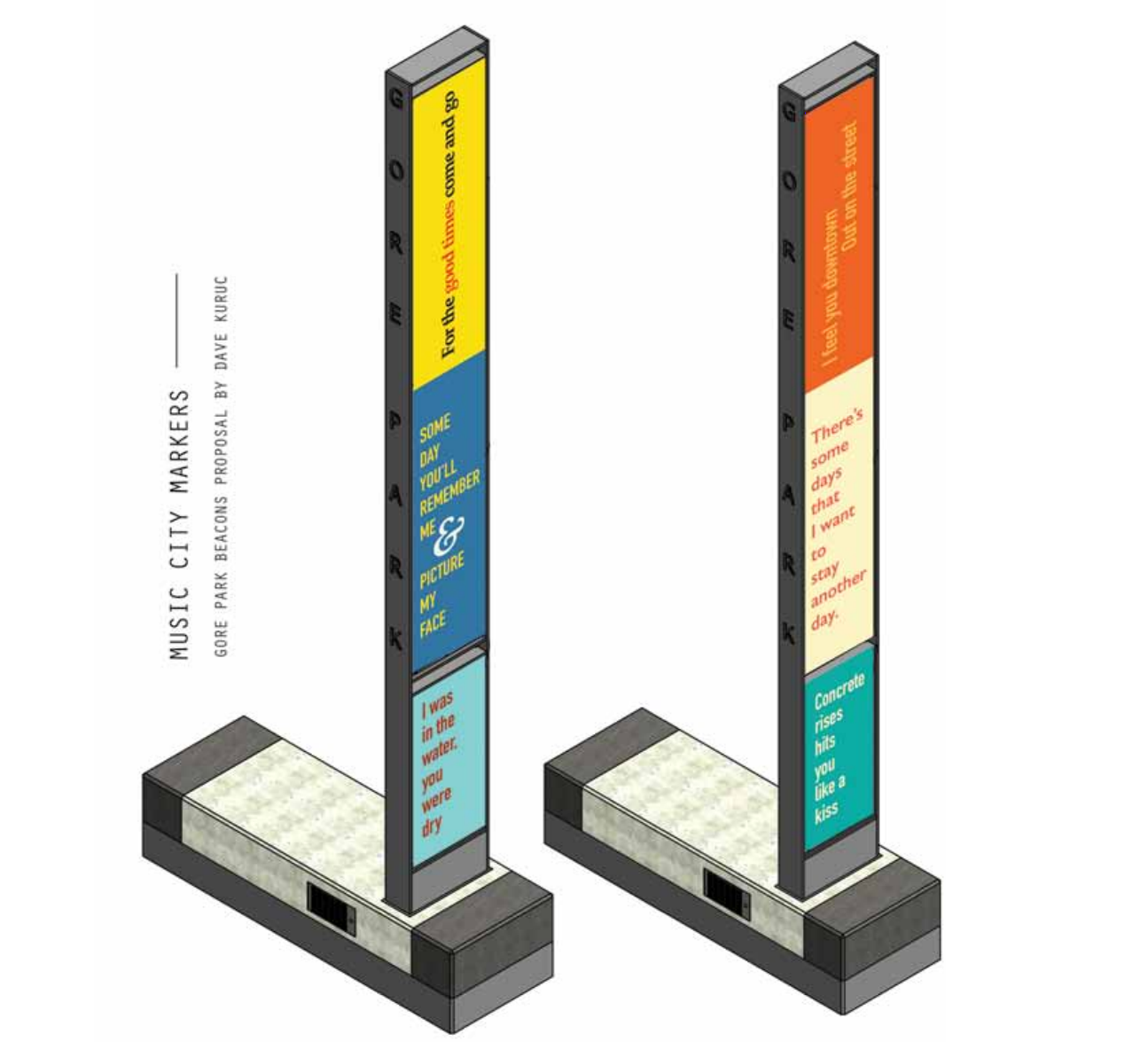 What was the history of music in Hamilton? Who else should I hear? My love for the city started at a young age and local music was just one more aspect to learn about. Places like The Golden Rail and The Grange Tavern loomed large here. Ronnie Hawkins and his Hawks (who would go on to become The Band) were spoken about as legends. Teenage Head, The Dik Van Dykes and Forgotten Rebels were as punk as anything coming out of England or the States. MuchMusic would show the country that Junkhouse and the Killjoys could rock with the best of them. McMaster radio station CFMU transmitted local sounds to radios across the city.

Hess Village was still known as place you could catch live music. My own peers could be found on the stages of La Luna, Transit Union Hall, Dante's Lounge, The Underground and Raven. Before there was a Supercrawl, Sonic Unyon and its roster of local bands were waving the flag of independent music in Hamilton. That spirit inspired me to start a band, release CDs and put on concerts.

When I wasn't going to see bands I was flipping through the stacks of used CDs at Dr. Disc and Cheapies. Searching for that elusive album on my list or discovering something new was one of my favourite things to do. I would pore over album artwork, read lyrics and see who was behind the music blasting through my speakers.

Music shaped my life and helped me to connect to my city in ways I never could've imagined. Hamilton has always been The Music City to me.
Read public comments on the three submission to date
Read the Vision of the Gore Park Beacon Public Art Project
It's not too late to add your own comments, and to view the other two proposals which are non-musical themes.