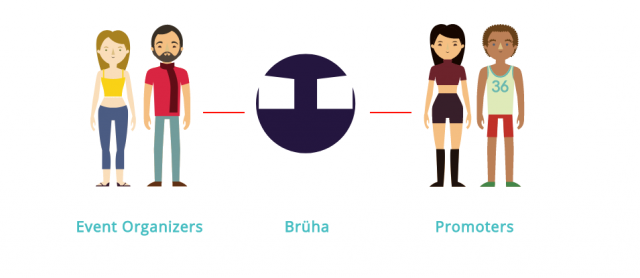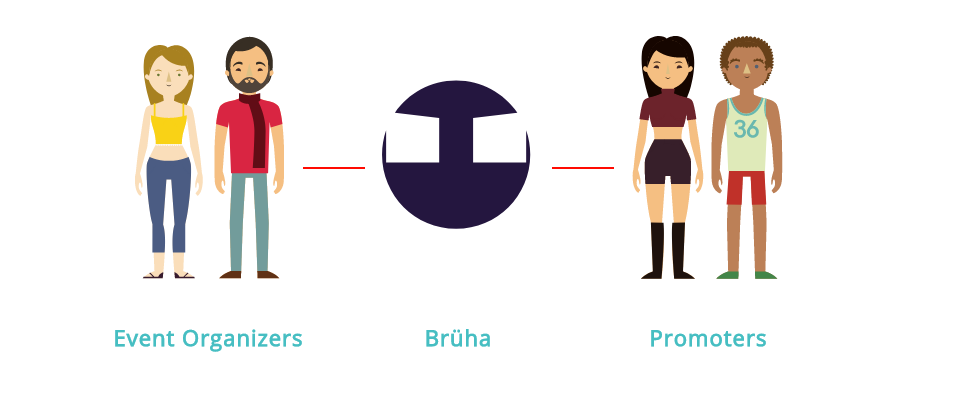 Local ticketing startup Brüha launches Promoter- the world's first platform to help event organizers sell more tickets and event promoters earn more income
Hamilton, ON., – [April 30, 2018] – Local event technology startup Brüha is launching Promoter, the world's first solution that connects Event Organizers to local event Promoters who directly help them sell more tickets for a commission on every sale.
Promoter is the latest feature integrated into the company's event registration platform.
Since the company's inception, Brüha's focus has been around building community, and helping organizers solve their biggest issue today- low attendance at their events. "It's evident there is a huge problem" says Graeme Davis, CEO of Brüha. "Ticket sales are averaging around forty percent for small to medium sized events, and just over fifty percent for larger events and festivals. The impacts are substantial as a large number of tickets are going unsold each year, and many local businesses are losing money which oftentimes results in them closing shop".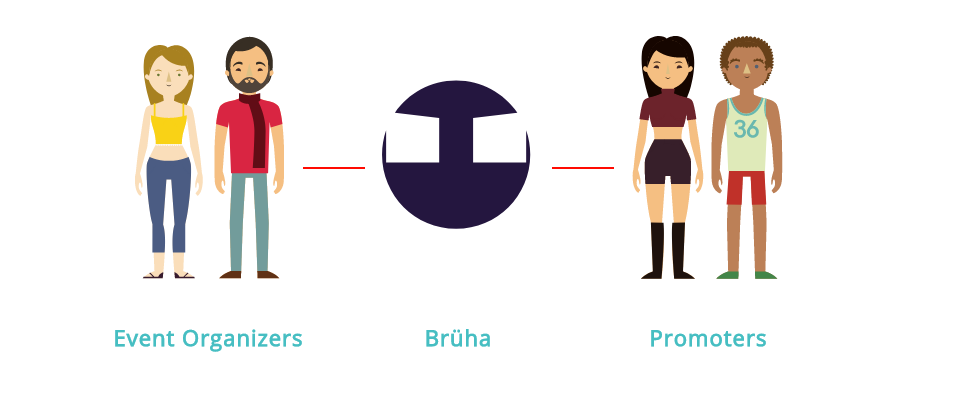 Promoter is a new, exciting and innovative way for Event Organizers to extend their reach by leveraging networks of the promoters who are often well-connected. And for the Promoters, it is a way to earn money from selling tickets, connect with their local community and enjoy local events at a discounted rate- among many other benefits. Already, the company has seen an influx of sign-ups from bloggers, local businesses and individuals interested in becoming Promoters.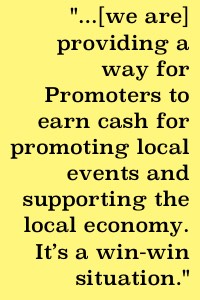 If you're wondering how this new Promoter feature works, it's actually quite simple. After listing their event with Brüha, Event Organizers have the ability to search through a list of active Promoters, vett each one personally based on interest and bios, set the commission structure on each ticket, and then send Promoters a request to hire them directly through the platform. Once Promoter(s) receive and accept the hiring request, it's time to start selling tickets.
"Organizers are always looking for new and effective ways to make their event successful, Promoter makes this achievable" says Brüha's Head of Growth, Kristian Borghesan. "We're also providing a way for Promoters to earn cash for promoting local events and supporting the local economy. It's a win-win situation."
To learn more about Brüha Promoter, visit bruha.com/promoter.