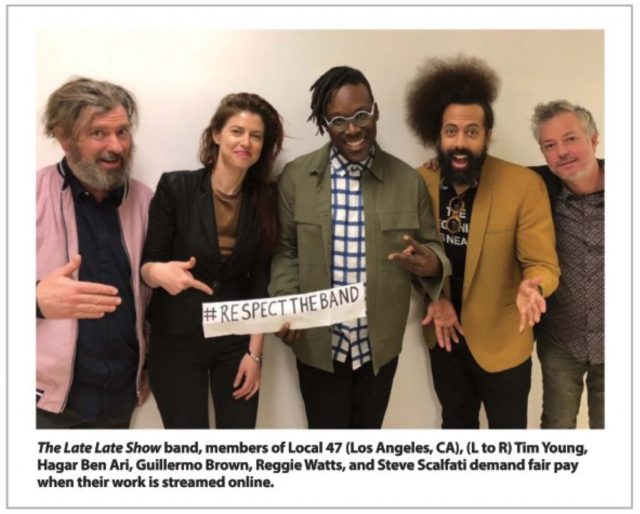 Quoted from AFM President Ray Hair's report in January 2018 edition of International Musician: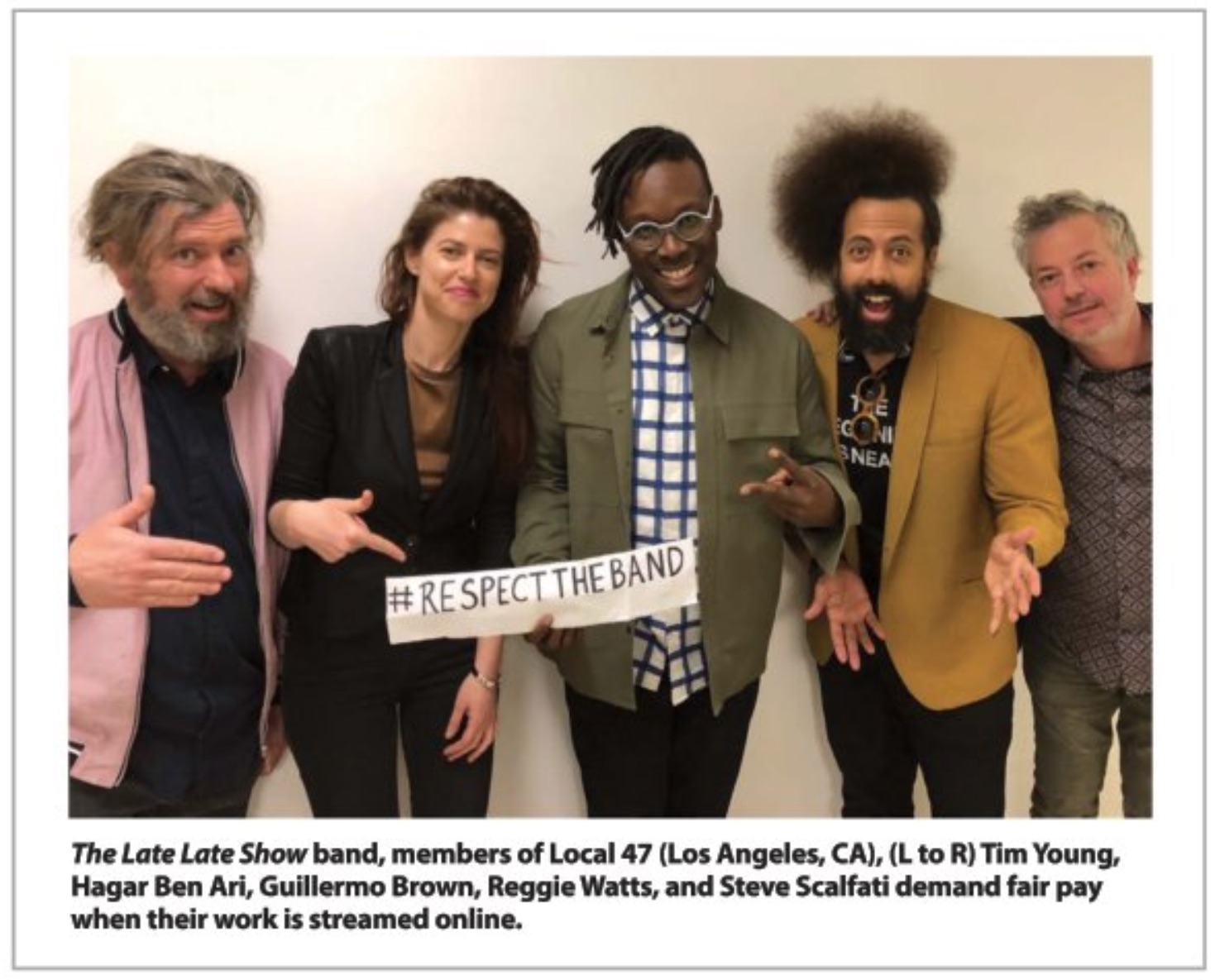 TV Negotiations Update—Respect the Band!
On December 15, 2017, the Federation resumed discussions in Los Angeles with representatives from CBS, NBC, and ABC toward a successor agreement covering the services of musicians engaged to perform on live television. Despite three rounds of negotiations, which began 18 months ago, the talks have been deadlocked over the networks' refusal to bargain over the Federation's proposals for progressive payment terms for advertiser-supported and subscriber-based streaming of live and on-demand TV. Our proposals for better terms for musicians engaged in the production of live television programs made for initial exhibition on streaming platforms such as Netflix, Amazon, and Hulu were also rebuffed.
Despite the networks' stonewalling, our team was determined to break the bottleneck and find ways to turn up the heat. At my request, AFM Organizing and Education Director Michael Manley, together with organizers from Local 802 (New York City) and Local 47 (Los Angeles, CA), Recording Musicians Association President Marc Sazer, and player representative Jason Poss of Local 47 worked to develop a plan of action by arranging a series of meetings with musicians working on late night shows, award shows, and prime time variety shows. The musicians identified, discussed, and prioritized issues surrounding the producers' lack of additional payment when their performances are free to watch online.
A concerted campaign with a catchy name, #respecttheband, emerged from those meetings and quickly gained traction. As the December negotiations got underway in Los Angeles, audience members waiting in line outside the studios on both coasts received leaflets outlining the issues. Musicians from the bands inside released statements to the press speaking out about producers' lack of respect and fair treatment when their performances are streamed.
The Late Late Show with James Corden musicians released a photo from their green room displaying a #respecttheband banner.
"Other performers are all paid when Jimmy Kimmel Live! streams on YouTube or other online outlets, yet musicians are paid nothing. Musicians just want to be compensated for our likeness and our music," says Cleto Escobedo III, musical director of Cleto and the Cletones. "I love Jimmy, the producers, and everyone we work with. We just need to make sure the networks treat us and all of our colleagues fairly."
"This is about fairness. It's a travesty that musicians are being treated this way. We are just asking the networks for a little respect—and the networks can certainly afford to treat musicians with the respect we deserve," says Harold Wheeler, who is well known in the Broadway and recording scene and will be the Oscar's music director in 2018 for the third consecutive year. He was also the original Dancing With the Stars music director.
====
International Musician is the monthly publication of the American Federation of Musicians and the Canadian Federation of Musicians.