Welcome to Glen's World
Author, writer, web publisher
From Hamilton (Canada)
A regular dose of Glen's writing,
straight to your inbox.
Local Music and Musicians – HamiltonMusician.com
Musician Profile – Glen Brown Music
Facebook Page – Hamilton Musician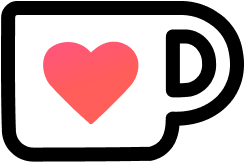 About Glen
Glen Brown is a major music nerd, a professional musician playing drums and percussion, a music teacher, a writer and a publisher living in Hamilton, Ontario.
Until just recently Glen could be found teaching kids how to play band instruments and make music together. He was a music teacher with the Hamilton-Wentworth District School Board. But then he retired from that. 
In full denial of being old, Glen was soon running around town playing drums at blues jams, some great jazz gigs, playing in some pretty awesome cover bands and picking up side gigs and recording sessions. 
Somewhere along the way, mostly as an antidote to feeling ignorant and uninformed, Glen developed a passion for documenting and connecting and promoting the local music scene.
Glen founded Greater Hamilton Musician in 2012 at hamiltonmusician.com, a website dedicated to the music trade in the Hamilton. He published three editions of Greater Hamilton Musician print magazine between 2012 and 2014. 
Glen played percussion and recorded with the Sudbury Symphony Orchestra, Symphony Hamilton, The Hamilton Concert Band, The George Rose Big Band, and Burlington's Sophisticated Swing Big Band. He also taught drums and percussion at the Mohawk College School of Music, Cambrian College and was a drum teacher at Mohawk College for private students.
"I write to support musicians. Sometimes that means writing a press release, an album blurb, copy for a website, or conducting an interview. Sometimes I dip my toe into graphics."
"I've also written grants for Ontario Arts Council, Canada Council, The City Enrichment Fund, FACTOR, Canada Summer Jobs, Guelph Community Foundation, Hamilton Community Foundation, and the Ontario Trillium Foundation. I can help steer people through the grant writing process. It's pretty thrilling to submit a successful grant, and it is also a very challenging and illuminating experience for everyone involved," Brown says.
Glen has a Bachelor of Music in education from McMaster University, a Diploma in Applied Music from Mohawk College, and a Bachelor of Education from University of Toronto. 
Discography
George Lardie – Shine. Drums, Assistant producer
George Lardie – Wheels of Life. Drums, Assistant producer
Brenda Brown – Life Among Giants. Sponsorship, publicity assistant
George Lardie – Good Old Days. Sponsorship, drums, backup vocals.
Bandcamp Collection of Local Music Releases
Hamilton's Bucket List Band – Rumrunner. Drums
George Rose Big Band – Nostalgia. Drums


Contact
glen [at] glenb.me