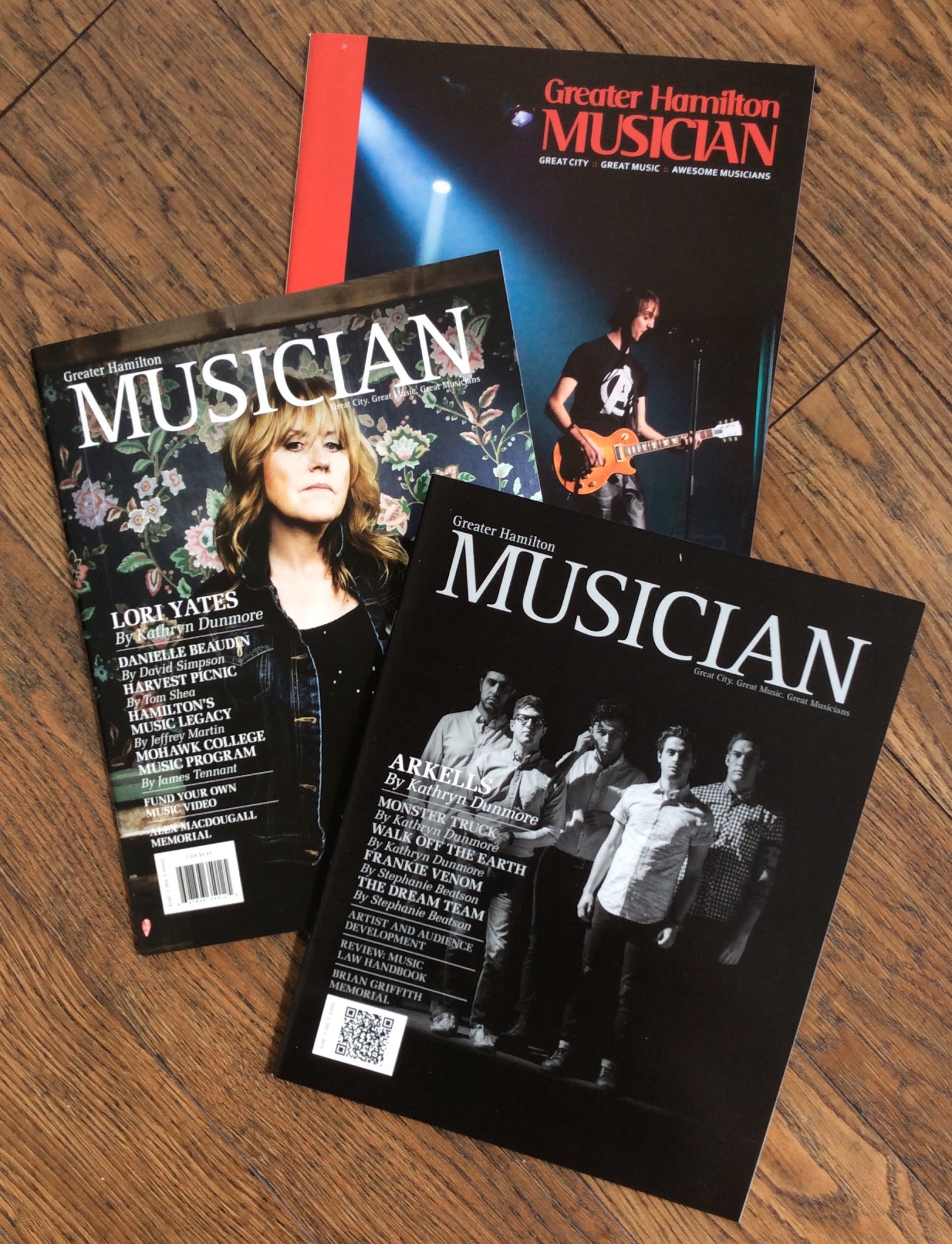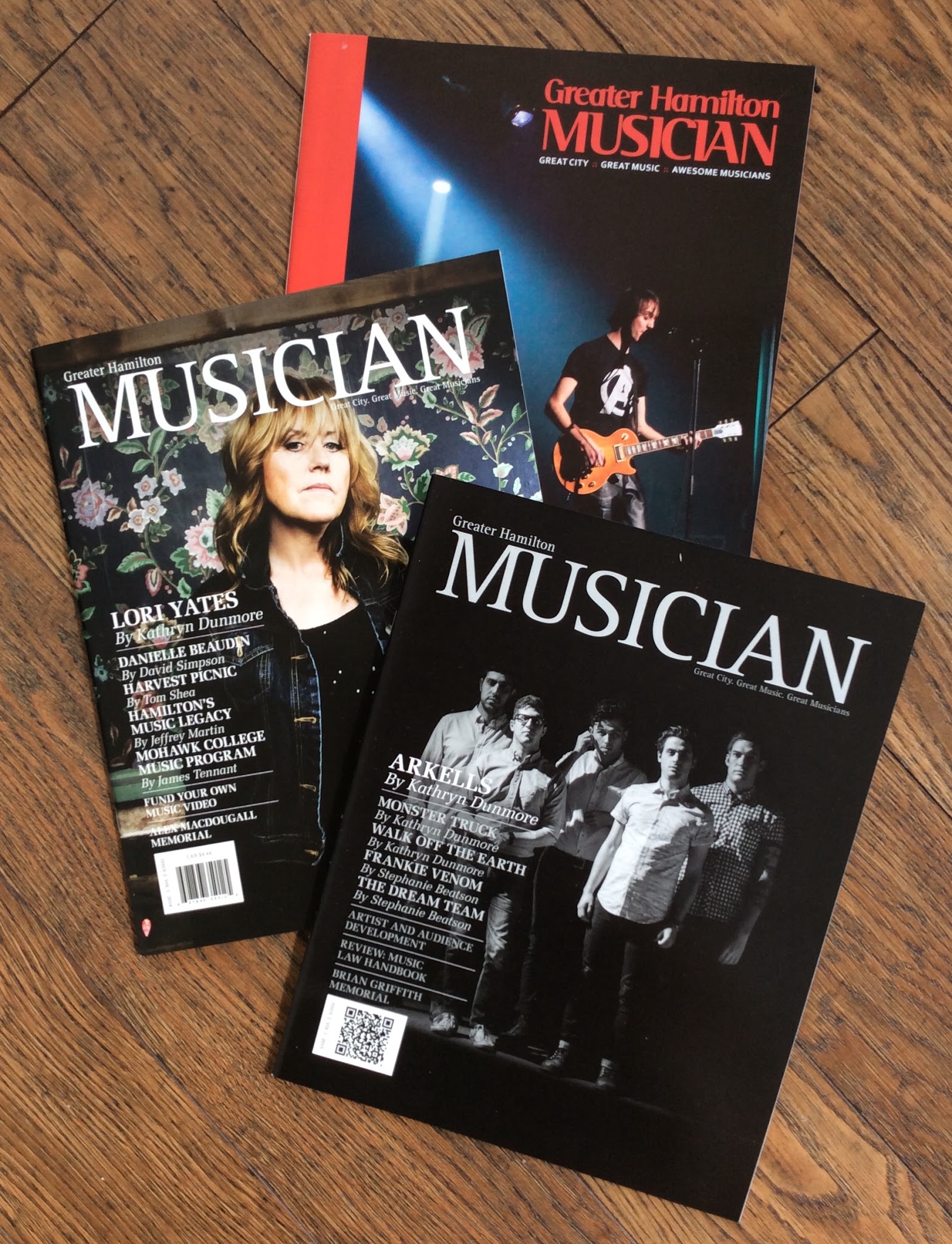 Hamilton is a robust and diverse mid-sized music market located handily close to T.O.
Hamilton Musician is for musicians, music fans, other lovers of local live music, and all the businesses that support them.
Hamilton Musician Media the owner of this website, is known locally for printing three magazines (see right) and for writing about Hamilton's musicians and music business.
If you would like to advertise your upcoming show or music release on this site please send copy, news release and credited photos to me.
weathermagnet [at] gmail.com
Glen Brown
Hamilton Musician Media