Ariana Fig has released her latest single titled Punchline. "Thank you for listening to and vibing with my music over the last year," says Ariana Fig on her Instagram page celebrating the release of her latest single Punchline. "This is the final song I'll be sharing before the whole EP is out."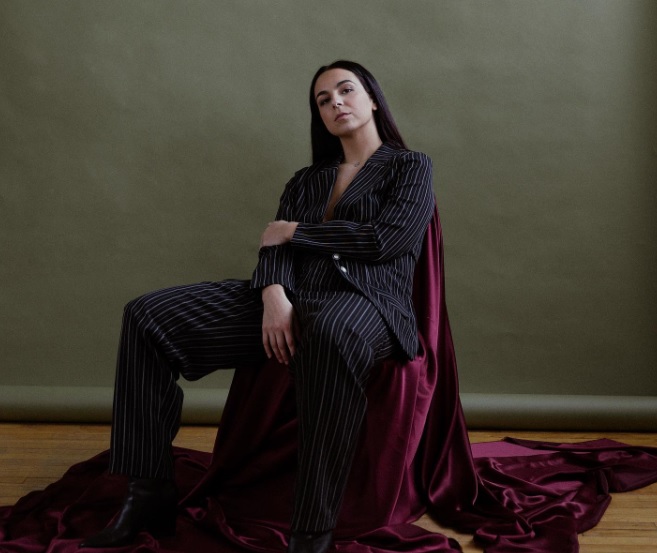 The talented and confident young singer-songwriter has been busy. Her releases this past year include Guilty Pleasure, Running Man and Maroon. Fig's musical arrangements, vocalizations and lyrics are diverse and interesting, and definitely up to professional standards. More importantly, her familiarity and comfort stands out; she's not afraid to bend, shape and lean into her melodies; I would venture to say that we are witnessing the birth of a unique style.
Ariana has kept her ears and heart open as she responds to diverse creative inspirations and genres, and yet she traverses the diversity with seeming effortlessness. This speaks to the production partners she has chosen. Punchline was actually recorded in London, ON and produced by Sarah MacDougall.
"This EP has been a collaboration of love from myself, Sarah and Ben Heffernan," says Fig.
Ariana Fig has paid homage to her roots in southwestern Canada with her new music for 2023. A little bit of everything all mixed together to create this unforgettable sound. Fig has truly begun to develop her own sense of self with her poetic and artistic words, all while staying true to her ever changing self.
Over the last three years, Ariana Fig has grown not only as a musician but as an artist, in the truest meaning of the word. With her diet of 70s classic bands like the Stones or Fleetwood Mac, mixed with her nostalgic love for early 2000s rock and pop music and her likings to the craziness of today's modern music, Fig is a vessel for the world she embraces so lovingly and thoughtfully in her music.
A special EP release show with a live band has been set for Saturday February 4th at the TAP Centre for Creativity in London, ON. Tickets can be purchased here.