Hamiton's Bypass Off is bringing the style, sound, and spirit of prog rock to life.
The band is totally killing it. It is no small accomplishment for this newly formed Hamilton band that has taken on the task of authentically covering the art-rock/prog-rock classics.
I recently saw the band perform two shows, first at the historic Corktown on Young Street, and second at Stonewall's on York Boulevard.
Music lovers looking for the ultimate progressive rock experience need look no further
Musicians looking to geek out on the most difficult and interesting music in rock history will finally get satisfaction.
Bypass Off is comprised of five of the region's top players who have the chops to deliver the required content: Three veterans Dave O'Neill, Bob Shields, Dave Thierry, and two younger generation members Sim Bonsal and Olivia Brown.
Keyboardist Dave Thierry is proud of the band's accomplishment at achieving authenticity of sound. He explains how he has worked hard to emulate the keyboard settings of each band. For example, you have to have the precise sound for the synth solo on Genesis' "Follow You Follow Me" or "Oh Lucky Man" – nothing less will do.
Bassist Olivia Brown has absorbed the music entirely. She has mastered the unique bass lines, which in this genre often define the groove and form of the songs, and to top things off Olivia doubles capably with her flexible and expressive vocals on several tunes.
Guitarist Bob Shields has mastered his ambient effects, solo riffs and textures completely. At the Stonewalls show, for example, I was blown away by the force and conviction of his playing on Pink Floyd's "Money" – the intensity of David Gilmour's iconic guitar solo was recreated with perfection by Shields!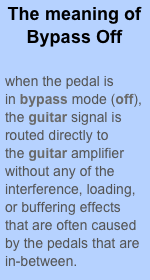 The band delivered the Rush classic "YYZ" while barely breaking a sweat (drummer O'Neill excepted). I heard many other songs by Genesis, King Crimson, Yes, and Frank Zappa which were less familiar. However, my accompanying friend was amazed that Bypass Off was performing these little-known songs which are true works of art. For too long and for whatever reason, this type of music has  been unjustly overlooked by cover bands. The likely explanation is that the music is "too hard" and the arrangements and textures are "too complex to tackle". To give one example, the creative output of Genesis alone is astounding, (15 studio albums, six live albums, and a variety of box sets) and the diversity of what they composed and recorded is huge, but many people have no idea.
Bypass Off will be doing the world a service by bringing the classic prog rock bands into the light once again, and introducing the music to a new audience.
At both venues the band's acoustic performance was complete and exciting. Sound quality and balance was very good. The instrumental performance was flawless. Vocals were strong, on key, and confident. Solos were exciting and the sonic pallet was complete. No complaints here. Four and a half stars out of five.
In terms of the band's stage performance and visual presentation, I will only let drummer Dave O'Neill off the hook. Here are a few ideas for the rest of the band to think about. Is there a performance plan for each number where everyone knows where they will stand and when? For example during a guitar solo, how does the positioning and body language of the guitarist change? What do others do during the solo? Subtle things like stage positioning, body movement and facial expression and interactions between band members could make a big difference in audience engagement. In the spoken introductions to songs the content, pace, and clarity of speaking could also be improved. Sometimes I couldn't make out what was being said to introduce the song, and there was at times almost no acknowledgement of the audience or attempts to engage the audience.
Vocalists Sim Bansal and Olivia Brown are key parts in the band's visual show. Both singer's vocals are exceptionally strong; Olivia is a natural performer who is inspiring and fun to watch. Sim and Olivia could work out a more definite plan for who is fronting each tune, and possibly using the front-centre part of stage interchangeably.
These are just rehearsal tweaks, but are not throwaway details. They are the icing on the cake which when added will make this the sweetest ever show.
Bypass Off pays tribute to the greatest progressive rock groups in history. Bringing the style, sound, and spirit of groups like Genesis, Yes, Pink Floyd, Rush, Frank Zappa, U.K, Peter Gabriel, Guthrie Govan, etc. to life is their goal. Their exceptional musicianship allows them to effortlessly recreate some of the most difficult and interesting music in rock history.
The Band
Sim Bansal: Lead Vocal and Guitar
Olivia Brown: Bass and Vocal
Dave O'Neill: Drums and Vocal
Bob Shields: Guitars
Dave Thierry: Keyboards
Website: https://www.bypassoff.com
Facebook: https://www.facebook.com/Bypassoff/
Instagram: https://www.instagram.com/bypasso/