What is it about Hamilton's music scene that makes it especially attractive to a potential tourist?
I'm not talking about a mere "three hour tour" to come to a concert at Copps, or to go to hear the HPO. I mean longer. Like a holiday. How about a three day stay in the area? What does Hamilton's music and tourist scene have to attract that kind of customer?
Music Tourism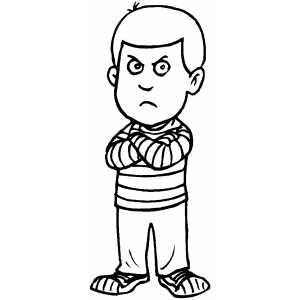 "Music tourism" is one of the buzzwords coming out of the recent Music Canada study The Next Big Bang: A New Direction For Music In Canada. The research revealed that the live musical entertainment business is a billion dollar business, with much of the action centered in the GTA, but with significant pockets (and great potential) of activity from other regions, including Hamilton, Burlington, Brantford, and Oakville — basically the "head of the lake" area that doesn't include Toronto.
Industry leaders have now put some wheels in motion at the provincial level with the formation of a music business/tourist industry effort called The Ontario Live Music Strategy.
The Ontario Live Music Strategy will attempt to coordinate and enhance the efforts of all stakeholders in the live music business. The Initiative is all about building bridges between music and the tourism industry and pushing existing resources and relationships to create new economic opportunities for "music tourism."
What kind of customers are they talking about? The kind that would "position Ontario as a premier global destination for live music and music tourism through the province's international marketing initiatives" that's what they're talking about.
By providing a focal point for the marketing of existing festivals, concerts, venues newly designed "tourist products," the proposed Live Music Portal is expected to generate more tourist business.
If the Web Portal does its job, visitors and locals will easily find information on live music events in any given region of the province, and will find it coordinated with other tourist information. This presents an opportunity for creative minds to combine tourism and musical entertainment in new ways. Some interesting packages could be invented.
Two-Night Hotel/Music/Dinner Package Anyone?
Come for music, and stay for much more!
For example, someone could conceivably plan to visit Hamilton for a show at Copps, and then when viewing a package deal offered through the Web Portal, decide to stay in town on a two night package which includes meal vouchers at local restaurants, a special rate at a local hotel, an entertainment pass and drink coupon for a number of participating area pubs that feature local bands. They could choose between guided hiking tours of popular waterfalls, OLG slots (oops), waterfront sightseeing, harbour boat tours, museums, etc.
The idea is to create interesting packages, and that takes lots of cooperation, effort and imagination. And optimism.
Visiting Family and Friends
Another source of visitors to Hamilton, perhaps the largest source, is visiting family and friends. This is an exciting group to think about. What do you think about showing your visiting family and friends when they're in town? Do you make the trip to see The Falls? Do you swing up to OLG Slots? Do you take them to see the Punch Bowl? Or do you take them out to your favourite live music venue to see a band, or a concert?
Visiting family and friends is a HUGE untapped opportunity for growth. However, if our local audience isn't in the habit of going to see live music, then they'll never take their visiting family and friends to a show either.
The sense of pride, and the knowledge and identity of our local audience is something to be assessed, and likely needs some shoring up. Building up our local news streams and event publicity, and creating opportunities for new local musicians to build their audience will be important pieces to making Hamilton a music city.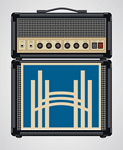 Hamilton has an interesting, complex, eclectic and diverse live music scene. The Live Music Portal could potentially open up a flow of new music tourists. New venues may even open up. By having a one-stop shop, such as the proposed Live Music Web Portal, for live music information combined with related tourist information for hotels, restaurants, outdoor recreation, sporting events, and festivals, it is hoped that the spin-off business will be significant.
But it won't be easy.
We need a rich, invigorating discussion! To develop our brand, we need to answer the critical question: what will make Hamilton a music city? What is the business model that will work for Hamilton?
Economic Impact Study of the Hamilton Music Industries
I'm calling for a rigorous economic impact study to be undertaken of our local music industry. We have to see the potential and the opportunity very clearly, without just following gut-level assumptions. A broad, methodical description and survey of all the parts and partners that serve music business is needed. We need to take a clear look at the existing statistics and visitor data from the various tourism sectors, accommodations, hospitality and conference services. We need a clear understanding of who we are already serving, and who is our target customer. We can look at what other municipalities are doing, but we shouldn't feel pressure to imitate. What's right for Hamilton, and Hamilton's unique history and cultural mix is the most important thing.
If improved musical tourism is possible, then it must be based on real people making real decisions about why they want to come here. Our brand has to capture peoples' imaginations, and their pocketbooks. It must begin by accurately describing (accepting and celebrating also!) our city as it is, and then create a vision that will capture the essence of what we hope Hamilton to become.
After we have a sense of our brand we can stay focused, and take steps to protect and build our product.
What do you think makes (or will make) Hamilton a music city?