Hamilton post-hip-funk-gaze band Junestone continues on its post-covid journey into regional stardom with the people that matter: their audience. "The Bong Song" has been a track in evolution for a couple of years, with this newly released version being a symbol of the band's attention to detail and determination to not get boxed in.
Definitely no boxing in.
Buy it and listen here: Downloading on Bandcamp recommended $1
Play LOUD.
Junestone is about the people in the band ==> the musicians, and being free to express a vision of creative energy as determined by their Collective Bonding Agent (CBA) which is eclectic-yet-always-energetic and FUN musical tastes.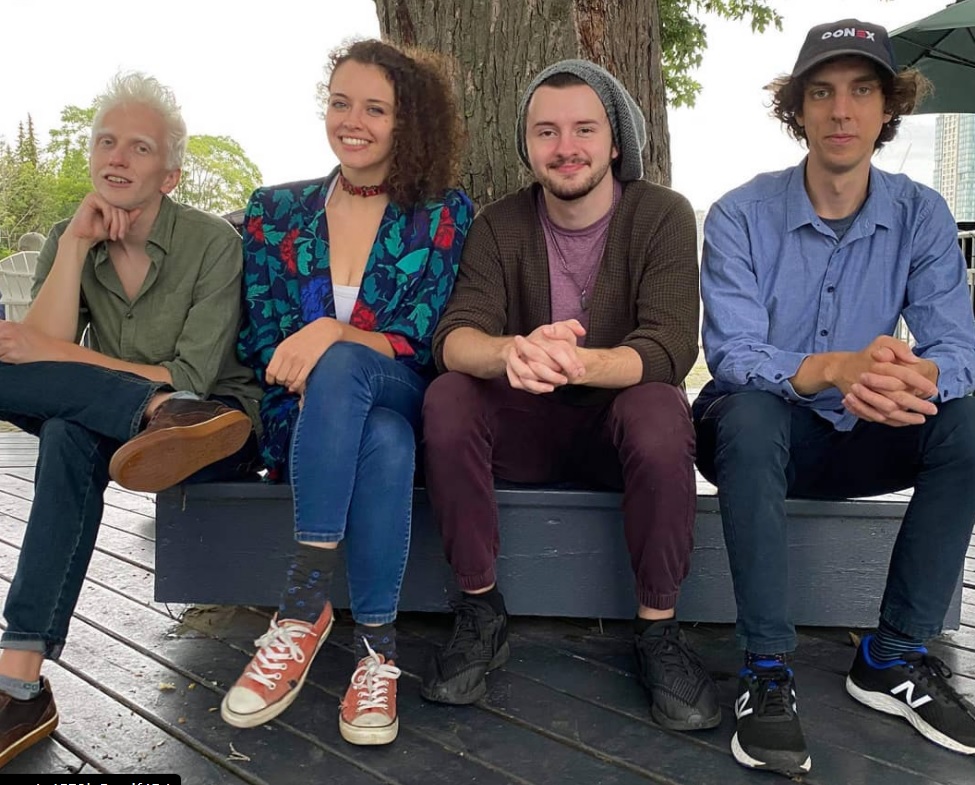 Named for the sixth month of the year and a semiprecious stone said to protect anyone travelling by night or by water, Junestone is the innovative and illuminating musical visions of Olivia Brown, as performed and realized by herself, Borys Franiczek, Ian Aisling, and Justin Mchugh.
Junestone's main page is http://junestone.io