[July 21 2021] Hailing from Hamilton Canada and currently based in Los Angeles, Maggie Szabo has been extremely busy releasing a series of high-profile singles, remixes and EPs that have put her on the map as a 2021 artist to watch.
Maggie's recent single, "My Oh My" was exclusively premiered by CelebSecrets and featured by Rolling Stone India, Flaunt Magazine and American Songwriter, to name a few. Maggie has also been making waves on prominent Spotify playlists including New Music Friday Canada, Cardio, Fresh Dance Pop, Gym Workout Motivation, New Music Friday Switzerland, New Music Friday Deutschland and more.
Szabo has quickly become one of the most sought after songwriter/vocalists for DJs and notable film and TV placements for networks like E!, Disney, NBC, Netflix. Notable press includes Rolling Stone India, CelebMix, The Advocate, Billboard, Popdust, Huffington Post, Ryan Seacrest, Perez Hilton, EARMILK and many more.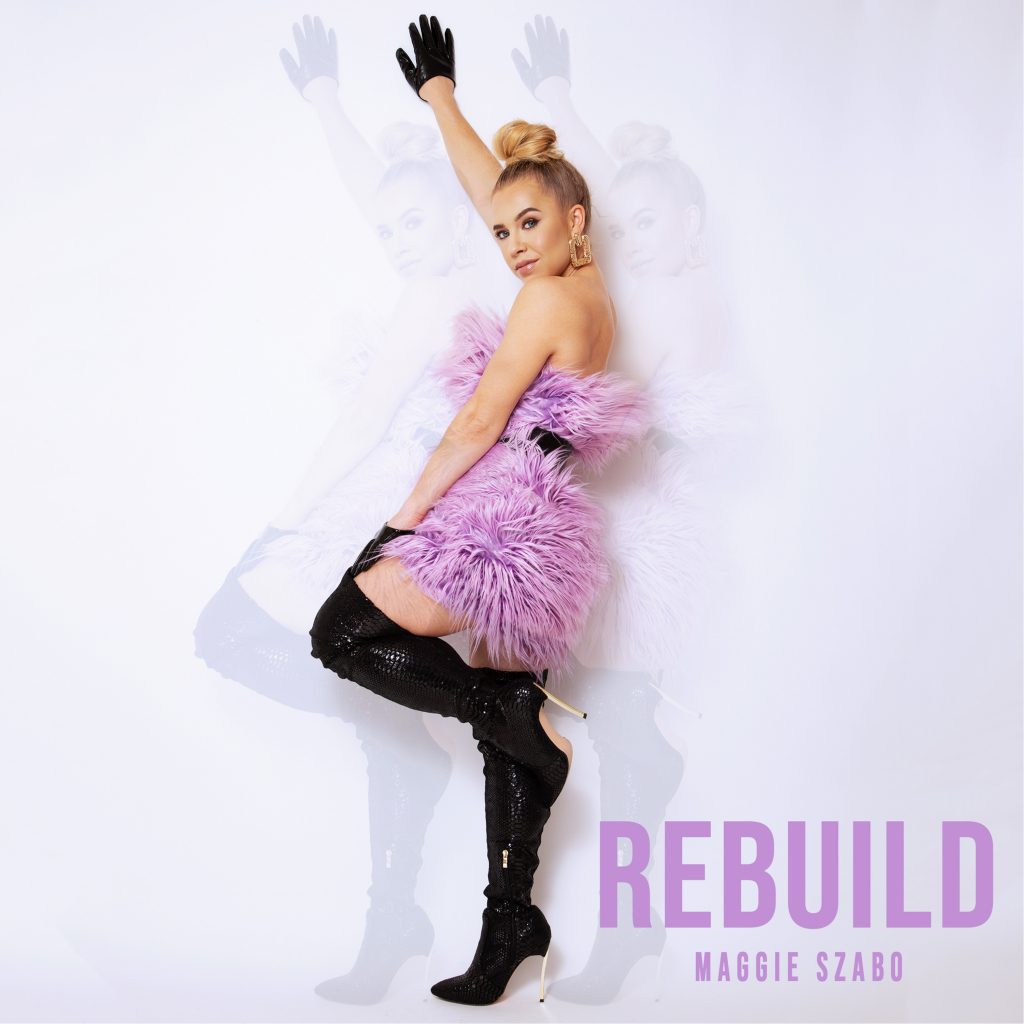 By working with organizations such as the Trans Chorus of Los Angeles, Maggie uses her music and online presence to conquer social injustice. Her power ballad, 'Don't Give Up', is a beautifully authentic and heartfelt song dedicated to transgender youth around the world who live in fear and suffer from rejection and exclusion. It was premiered by Billboard and praised by media outlets such as PopDust and Huffington Post. Proceeds from the song are donated to empowering homeless LGBTQ+ youth. Her single "Rebuild," released during Pride Month 2021, was featured by Yahoo! And named a 2021 "Pride Jam" by Queerty.
"Choose Me," "Sail Away," "Rebuild," "This Is Life" and her fan favorite "My Oh My" will be featured on her EP, titled Rebuild, releasing on July 30.
Her most recent single "This Is Life" made Spotify's New Music Friday Canada. It's currently on Spotify's Pop All Day and her previous single "My Oh My" is all over Canadian radio.
"Choose Me," "Sail Away," "Rebuild," "This Is Life" and her fan favorite "My Oh My" will be featured on Rebuild. They've landed her Spotify editorial placements including Cardio, Pop All Day and Best New Pop. The single "Rebuild" was featured by Yahoo! and Queerty as a 2021 "Pride Jam." The EP also features stripped down (acoustic) versions of "Sail Away" and "My Oh My" that truly showcase Maggie's arena-friendly voice and artistry.
Here are socials for you to check out:
Tik Tok – Instagram – Youtube – Spotify – Facebook – Twitter – Soundcloud