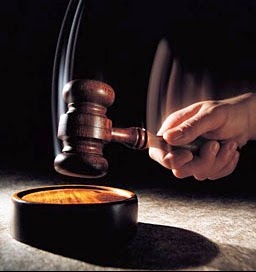 Music Law Handbook For Canada: 10 Essential Legal Articles. Paul Sanderson, Barrister & Solicitor. Toronto: Seraphim Editions, 2014. 62 pages. $12.00 (paper).
—————–
There are plenty of ways to get hosed in the music business, but if you know some basic information and follow some basic advice, you'll avoid major disasters.
"You don't get what you deserve, you
get what you negotiate."
Paul Sanderson's Music Law Handbook For Canada is 62 pages long, useful, clearly written, and indispensable. This "Bare Necessities" version of Sanderson's work is long overdue.
Sanderson has carefully selected topics based on his vast industry experience. The first third of the book is about copyright, which means ownership. Sanderson explains that by being the creator of an original work one instantly and automatically becomes the owner. That is the fundamental truth of our copyright law.
How do you prove ownership of a piece of music if it is in dispute? He confirms that a postmarked letter is a valid business record, but also suggests other ways to help prove ownership, such as: a) take advantage of registration service provided by SOCAN, CMRRA or the Songwriters Association of Canada if you are a member, b) burn a CD, c) keep your own written and dated copies of the work, d) have a witness sign and date copies of your work, e) add the © symbol and date in print form to your work, f) pay the fee ($50 online) and register your creation with Canadian Intellectual Property Office (cipo.gc.ca).
Next, Sanderson provides a helpful context for thinking about publishing, starting with the simple definition that casts a publisher like an arm of the musician's business: "Music publishing is the licensing and exploitation of musical copyrights. This could be done by the songwriter, whether or not they have formed a publishing company." The implication is that publishing can happen in a variety of ways, depending on the perceived status of the writer and what they want to achieve with their music, and how good it is!
Sanderson explains the types of publishing agreements in the most basic of terms. The information will help songwriters and composers set direction for their careers. "Back in the day" too many musicians had to learn this stuff the hard way.
Sanderson's article on independent recordings outlines the permissions, regulations, and other legal requirements that are essential for putting a recording on the market. It's more complex than one might think.
Next Sanderson, using basic terms, explains the difference between doing business as an individual, as a partnership or as a corporation to help anyone determine the best model they should follow.
Is a band a business partnership? Oh yes! Ask any musician who has lived through a hostile band break-up, or gotten into financial hot water as a part of a band through no fault of their own. It happens all the time. "Most bands do not understand that they are carrying on business as a partnership and they should have a partnership agreement in writing…"
Sanderson continues with a sober warning, "Partners in a partnership are jointly and severally liable." For example, "if there is only one member of the partnership who has assets and the partnership is sued, then it could be the case that only the individual partner that has assets would be obligated to pay all the debts of the partnership."
"There's lots of crying in the music business, but it gets you nowhere," one industry insider said.
Being taken advantage of or getting ripped off by agents or venue operators are sore points for musicians. Sanderson's chapter on contract basics offers useful facts which may help beginners get off on the right foot.
There are three steps in the formation and making of a contract: The offer, the acceptance, and the consideration (payment). Problems may be avoided by remembering what has to happen at each step.
For example, "Be prudent and clear when communicating with respect to contract offers, not only because it is important to know what offer one is prepared to accept, but also because, even in the absence of an agreement, liabilities can result. That is, there may be damages and liabilities that occur, even in the absence of a fully formed agreement, if someone acted in reliance on certain representations that may have been communicated, or implied by the course of conduct of the parties."
I highly recommend the Music Law Handbook For Canada. Every music school should provide it to their students, and it should be on every musician's shelf. Sanderson has successfully created a short, simple format that will help get all music business sectors reading from the same page (sic) and possibly avoiding pitfalls due to lack of basic legal awareness.