[May 2013, Hamilton, ON]
ONCE UPON A TIME there was a girl from the Canadian prairie named Tenille. She started singing at age five. Oh how she loved to sing! In grade two, a smart teacher gave her a remarkable assignment: Draw Your Dream. Naturally, Tenille drew herself as a singer. Beautiful and slim. Once she got hoisted on stage to sing with Shania Twain. The focus and spark was already there. At 13 she began to play guitar, and at 14 she began writing songs. People really, really liked it, so Tenille kept singing, and with the support of her family and musical friends she followed her passion to make music.
It Only Takes A Spark
In her mid-teens, Tenille found out that Sunrise House, a youth drop-in shelter in her home town of Grande Prairie, Alberta was going to close and was unable to help teens in crisis, some of whom were from her hometown. She thought about her own dreams and her passion for music, and that spark ignited an idea.
She planned a benefit concert for Sunrise House called Big Hearts For Big Kids. It was so successful, it became an annual event.
Four years later, those concerts have raised over $300,000 for Sunrise House!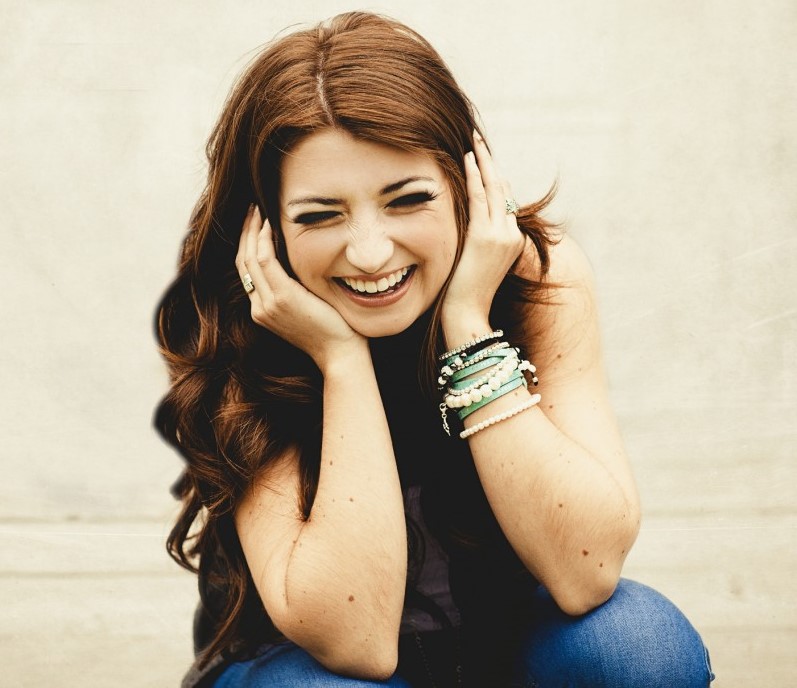 People noticed, and Tenille won some very special awards. She even won a Queen's Jubilee Medal.
Tenille's dreams sparked another idea, which was to take her music and her message to Alberta school children. The first Play It Forward tour in 2012 reached 10,000 kids. But that wasn't enough. The rest of Canada beckoned.
And now we're nearing the end of the Play It Forward Cross Canada Tour, which wraps up in a few weeks, but will likely resume in the Maritimes in the fall.
Parkdale Elementary School
Today, at Parkdale Elementary School, Tenille brought her spark to entertain and inspire us. "My passion is to play music. I'm so grateful to have found and to be able to do what I love to do with all my heart, and to be living it. Our goal is to get you guys to do what you love. We want you to go out into the world and play… and then play it forward."
Sponsored in part by the Tim Horton Children's Foundation, the Play It Forward Tour encourages kids to follow their passion. Tenille continued, saying, "What is passion? To me, passion is the spark. It's what moves you. For some people that passion may be working towards a dream career. Maybe you're going to be a firefighter or a pilot. Or for someone else, that spark might be working really hard in school to get great grades and go off to a big university someday. Or for another person, that spark might be just helping other people. It doesn't matter how young you are, you have that spark inside of you, and you can make a difference. You can ignite that spark with what you love. You can be original. You can be remarkable. You can just be you. I dare you!"
To the soon-to-be-graduating grade fives, who would soon be leaving Parkdale and going to a new school, she added, "All of these new experiences, it's an exciting time. But it's also something that's filled with challenges and things that teach you to grow and stand up for who you are, for what you believe in and what you love. And those times aren't always easy. But if you have a picture of your dreams and something to remind you or what your spark is, it makes those moments a bit easier to go through. Be inspired by yourself."
Now 19, Tenille walks the talk. She remained after the concert to meet all the students and sign autographs. Her smile never faded. Parents and staff were very impressed with the quality of the presentation and the quality of the team. It consisted of Tenille (vocals, guitar), Bethanie Earle (guitars), Katie Leussink (keyboard), Jason Leussink (tech and camera), and Kathryn Hummel from Royalty Records. Oh yes, and a sock monkey named Sue.
A Musical Role Model
The spark within Tenille keeps re-igniting. When asked about how she feels about pounding the pavement and asking for local businesses to donate and get involved in Big Hearts For Big Kids, she reflects, "The worst they can say is no, and a lot of them say yes! But the biggest boost I get is on the night of the event, when I can see all the people who come out to hear the music and who also want to help a good cause."
And by seizing the opportunity to make her spark of passion ignite into a worthwhile cause, Tenille has Played It Forward many times over.
Three Parkdale students who have shown leadership qualities and a Play It Forward attitude were given a $75 gift, which they were to put to good use in the school community in a way they liked. Congratulations Aiden, Serenity and Bradley for already helping make Parkdale School a Great Place To Be.
And thank you Tenille. We couldn't ask for a better role model!
And with that, they all lived happily ever after.