By Charlie Ricottone
Carm Milioto has been a mainstay in the Hamilton Music scene for over twenty years. This year, Carm, along with his business partner, Adrian Fidanza, and longtime friend and former Canadian Idol winner, Brian Melo, ran their first music career camp for kids called the Almost Famous Music Career Camp.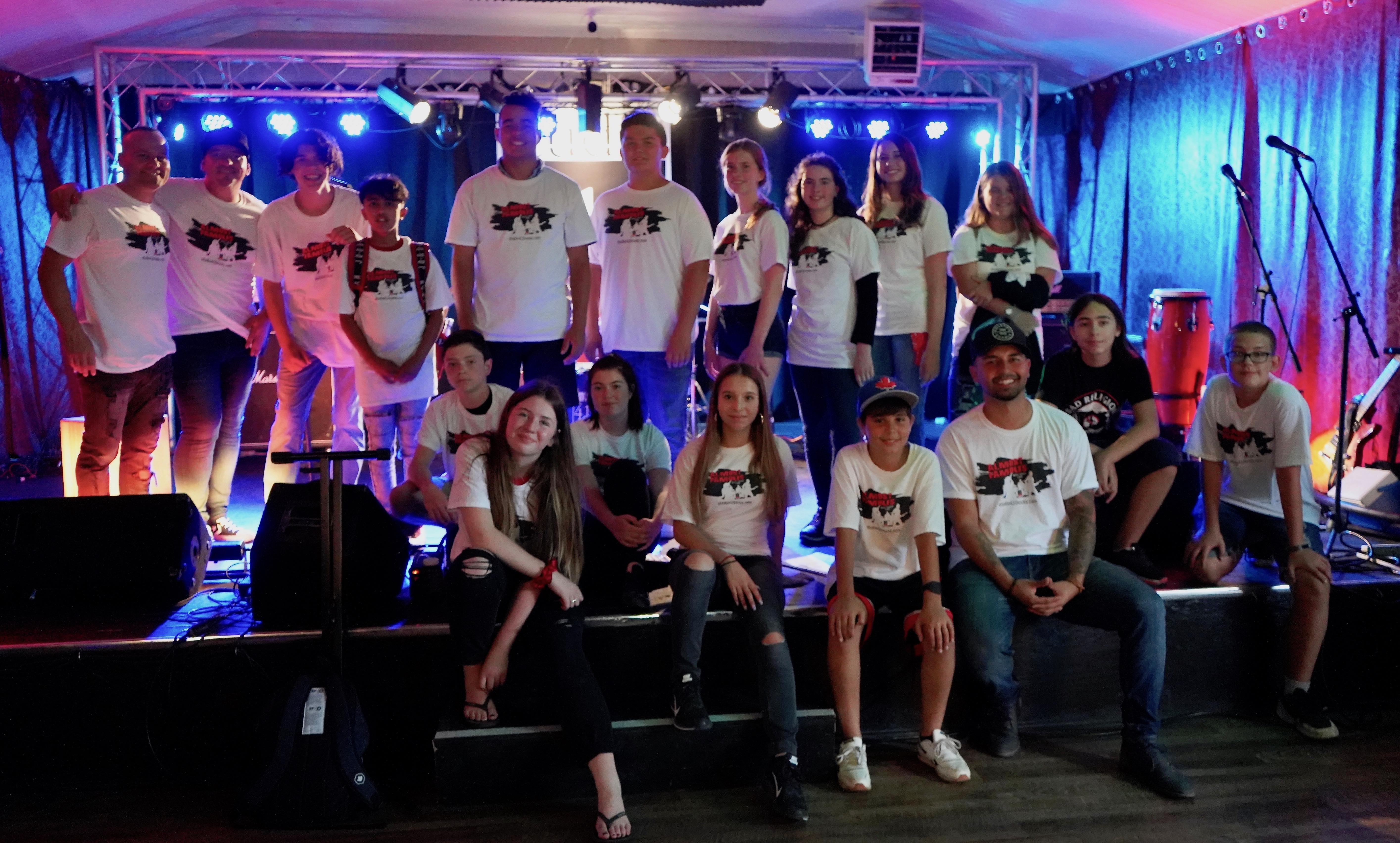 The camp was geared toward young musicians that ranged in age from 12-17. In fact, their youngest student was only 11 but with his birthday less than a month away so they happily accepted his enrollment.
An eclectic cross-section of students with different interests, personalities, and musical genre preferences rounded out the group, giving ample opportunity to learn from their mentors and each other. Rock, hip-hop, and pop were the three most represented musical genres. However, Carm made a point of taking these young, talented individuals out of their comfort zones and into a world of music to which many had never been exposed.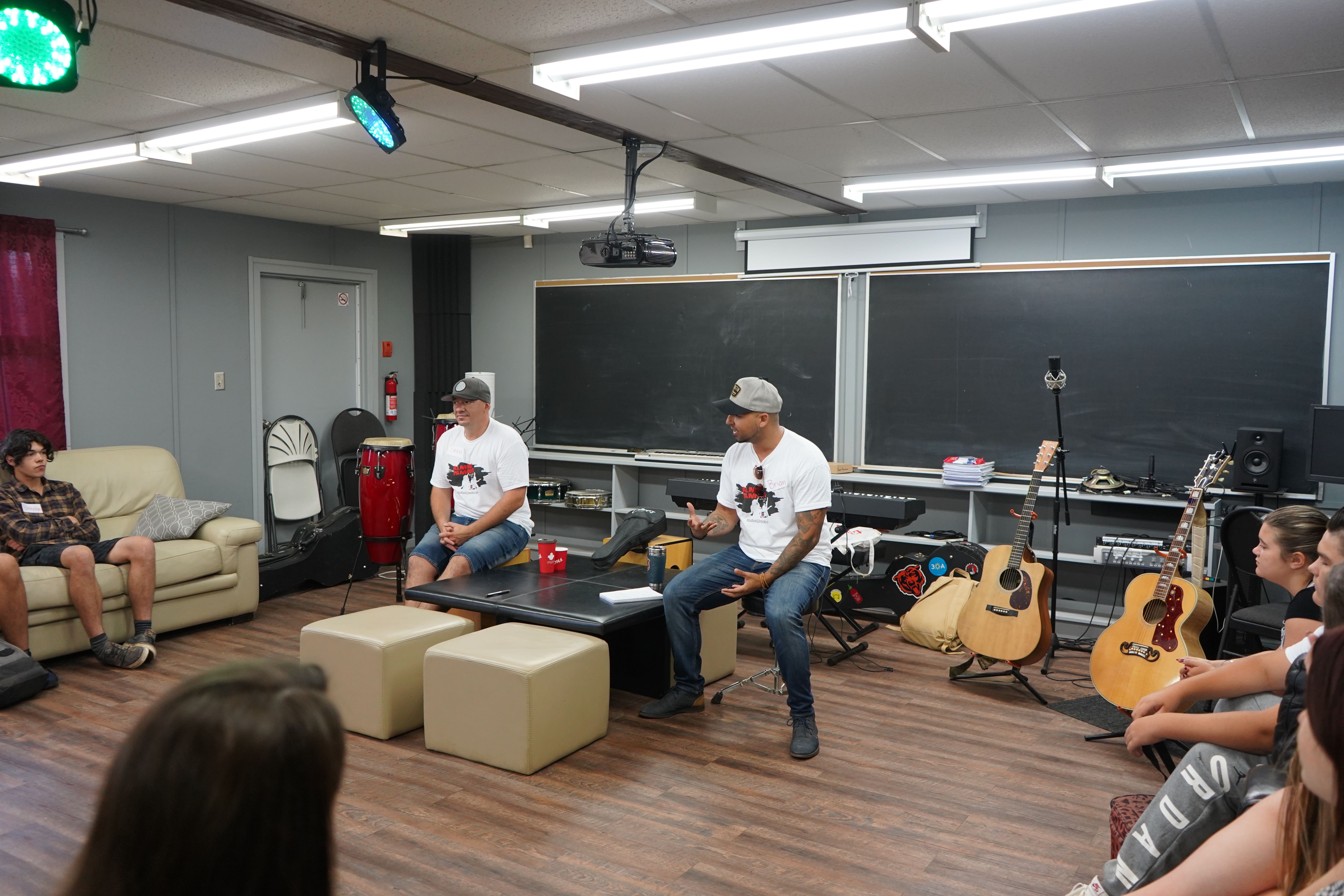 Carm made sure to let the student's parents know of their intention, "I told one parent, if your kid's a drummer, he might not touch the drums all week. It is more about learning to work with others, songwriting, the process, and being in the music business.".
After the week was over, the same parent was even more appreciative of the Almost Famous approach, "I'm so ecstatic. My kid's a drummer and he ended up developing his abilities as a songwriter and lead singer in one of the bands."
The results and feedback made it all worthwhile, but it didn't come without everyone putting in many hours of hard work. The five day comprehensive schedule was absolutely packed with information and real world experience, giving students the opportunity to learn about all aspects of the music industry.
Day 1: Making Music Matter
Music is a journey of emotion, inspiration, and creativity. Learning to identify with the emotional connections and applying those attributes in a group setting is the key to making long lasting, impactful music.
Day 2: Making The Band
The second day saw the individual bands being formed and given names. The students would also have an opportunity to perfect hit songs in writing camps. Tweaking and perfecting the nuances of a song is one of the most important things to learn in the early stages of an artists career.
Day 3: Stars in the making
There can be no career in music without a professional recording and music video for the masses. Students got to see first hand how to put their art to work in the studio with an emphasis on how to make big things happen for promotions.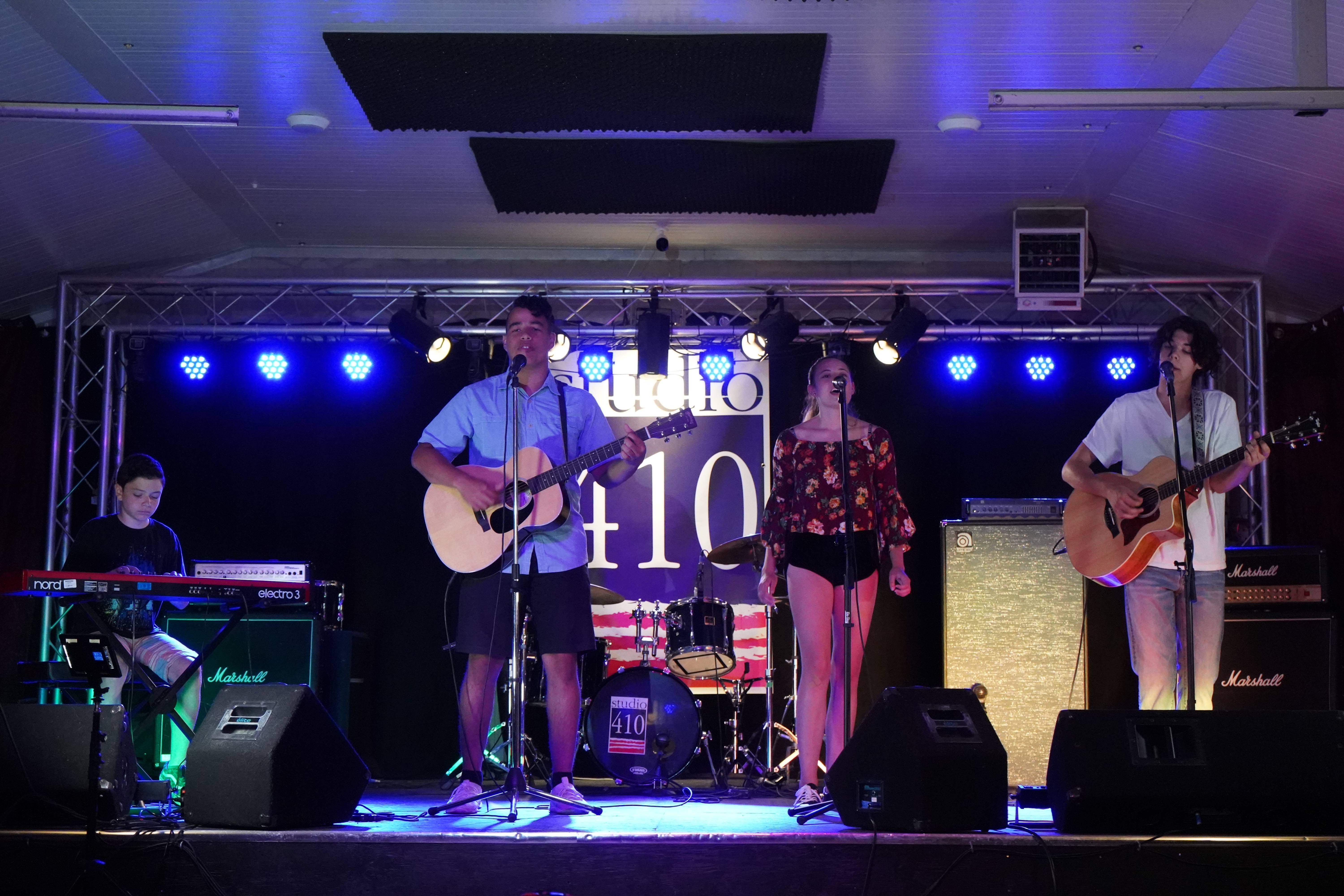 "[Day three] was a long day in the studio and we did a lot of takes. So they got a true feel for what it's like to be in the studio and what the demands are and how you get tired, thirsty, and hungry, but you have to stick it out. Time is money. You have this much money and time in the studio. It's nice if you can afford to sit and talk it out, but more often than not you just have to play through and get the job done. It was a fairly rigorous experience with still being pretty laid back, but always to the point."
Day 4: Hear me Roar
Being seen is as important as being heard. Capturing your audience through proper branding and marketing are key factors in attaining a large audience. Day four provided an experience with a pro photographer, as well as creating band branding and logos, offering students the ability to stretch their creative legs in ways that are complementary to their music.
Day 5: Five minutes of Fame
Day five was an amalgamation of the week's journey into stardom that ended in taking the live stage for the masses. Parents and other guests were treated to a short concert that displayed the talents and new knowledge the students had gained.
Carm speaks of the process for their choir piece, "We were originally supposed to do a cover song as the choir piece, but Brian and I were playing around showing the kids how to jam and start the writing process. They got really into it and started pitching in ideas for lyrics and music. It eventually became the song they'd sing for the choir performance. It was totally unplanned but ended up being extremely important to the process and the kids when it came to writing something with their own band."
Parents were also happy to see a positive change or improvement in their children's musical abilities. Some parents were completely blown away and their reactions to what their kids were able to achieve in such a short amount of time proved the program to be successful and reinforced its capabilities.
Carm remembers the overwhelming and unexpected personal growth of one student. "One girl was extremely shy, barely spoke to anyone, and by the end she was singing and acting as an integral part of the band and choir. At the end, there was a Q&A session with all the kids and in front of 60 people she spoke about how it helped to improve her confidence, and how she feels better on stage. Her sentiments brought tears to some eyes, and her parents even said 'In all her years of music camps and lessons she's never improved so much personally.'"
For Carm, Adrian, and Brian, the camp was so successful in improving the talents, confidence, and the industry understanding of their students that future camps are almost inevitable. They are planning for two more camps in 2020 and hope to see many more students using the Almost Famous Music Career Camp as a tool for jump starting their music careers.
For info please contact Carm Milioto at info@studio410rocks.com