Brenda Brown Releases Holiday Single:
Have Yourself A Merry Little Christmas
HAMILTON, CANADA – November 22, 2019 – Brenda Brown is pleased to announce the release of her lusciously orchestrated and sophisticated version of the holiday classic Have Yourself a Merry Little Christmas.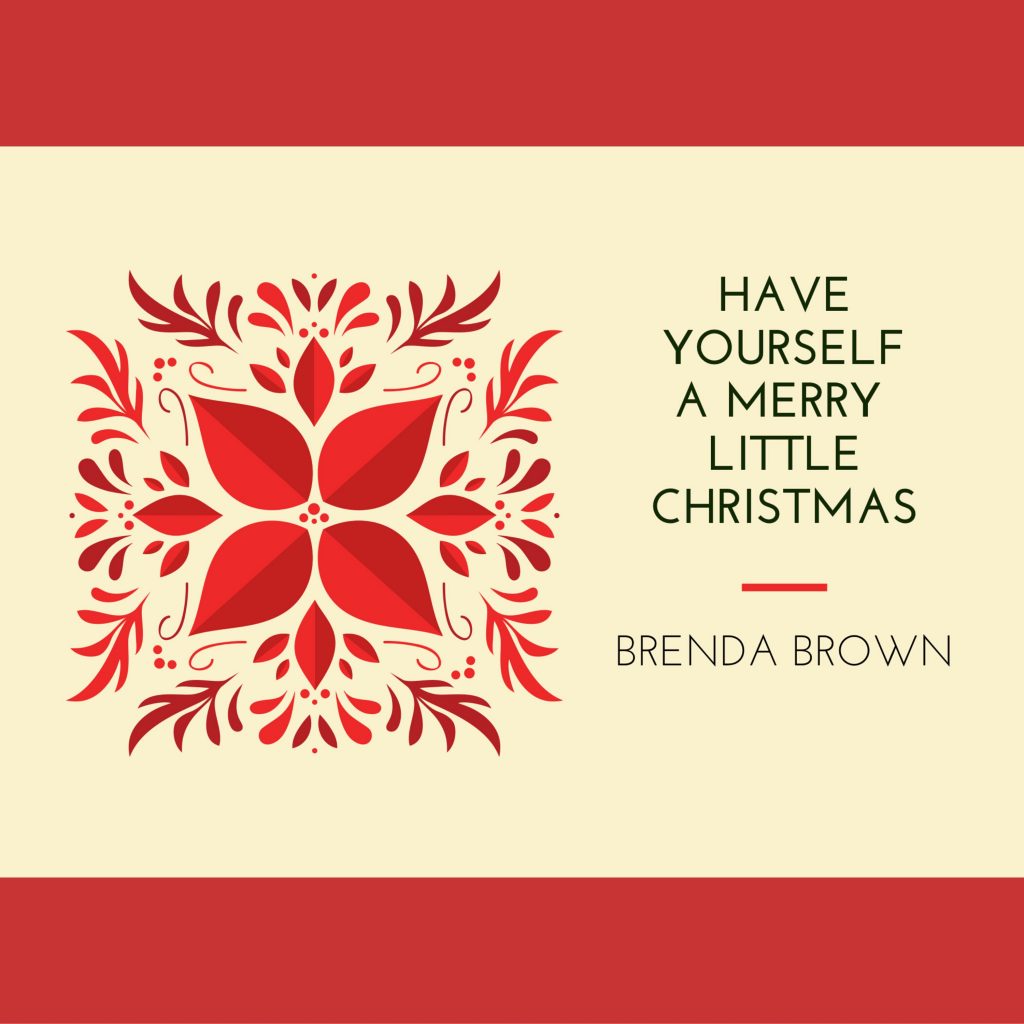 Brenda's rich and expressive voice is perfect for this iconic song by Hugh Martin and Ralph Blane. Brenda's brand new arrangement was orchestrated by Ross Wooldridge and recorded at Toronto's Canterbury Music Company.
"Comfortable in any style, Brenda has a knack for the smooth jazz, torch and smokey room sound that plays so well with the smart and sharp set as well as an integral place floating in the ethos, just out of reach." – Kevin Barber, Barber Shop Podcast, Hamilton
"Just beautiful" – Peter Argiris, Radio Apopsi, Kalamata, Greece
"LOVE IT LOVE IT LOVE IT" – Bryant S LittleJohn, KISS 108FM / JOY94.4FM / KIK94.5FM
"This makes Christmas merry!" – Terry Trouyet, WHFC 91.1 FM Bel Air, Maryland
This song has been a holiday favourite for decades. Brenda fell in love with this song when she heard Judy Garland's version from the 1940s classic film "Meet Me In St. Louis." The sentiment of the song about wanting to be with those you love over the holidays never grows old and continues to resonate with generations of listeners.
Reviews and comments are welcome and encouraged. Airplay is invited on release day and beyond. For interviews and more information contact Brenda: info@brendabrownmusic.com 905-818-5295
Web: http://brendabrownmusic.com
Facebook: www.facebook.com/brendabrownmusic
Instagram: www.instagram.com/brendabrownmusic
Twitter: www.twitter.com/bbrown_music