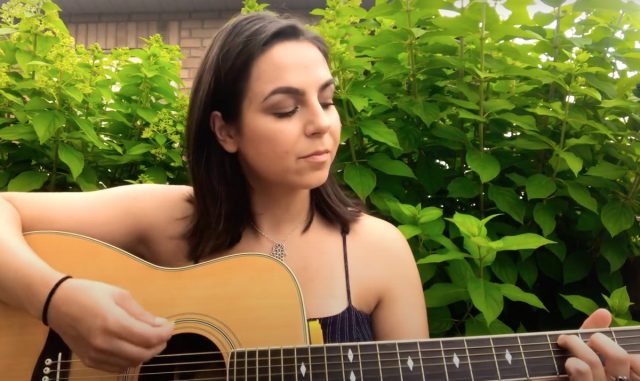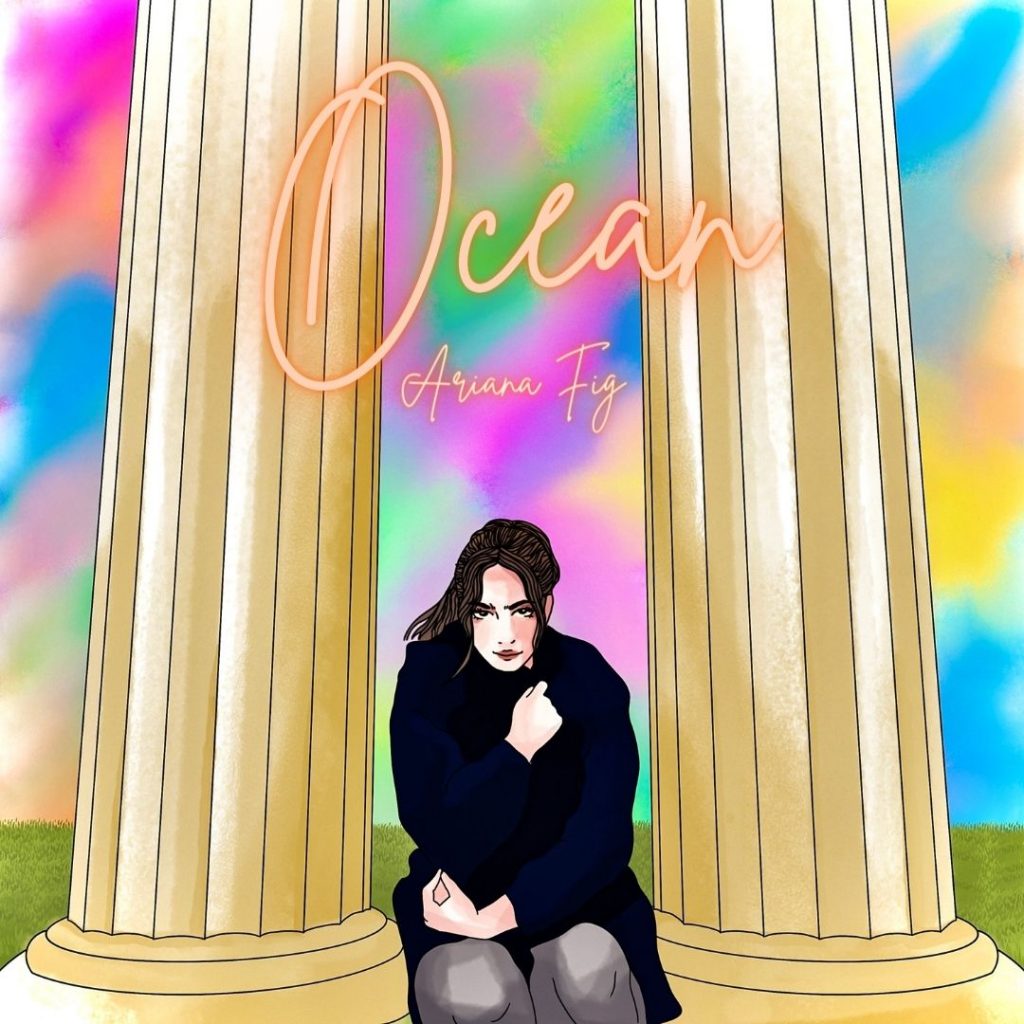 [Hamilton, ON] Today marks the release of Ocean, a new single from Ariana Fig on her own label FigTree Music. The self-produced electropop track begins gently and soon moves into a refreshing transition from a sparse string-backed verse, followed by a catchy chorus with a clean electronic beat. Creatively wistful synth backgrounds keep the feel light. Ariana's vocal style shines on this debut. Things are sounding good and I'm sure this will make for a bright future for Ariana. Now I'm anticipating the release of the remaining EP tracks!
An electric guitar solo comes in near the end to wrap things up – what a perfect addition; it gives some needed depth and weight.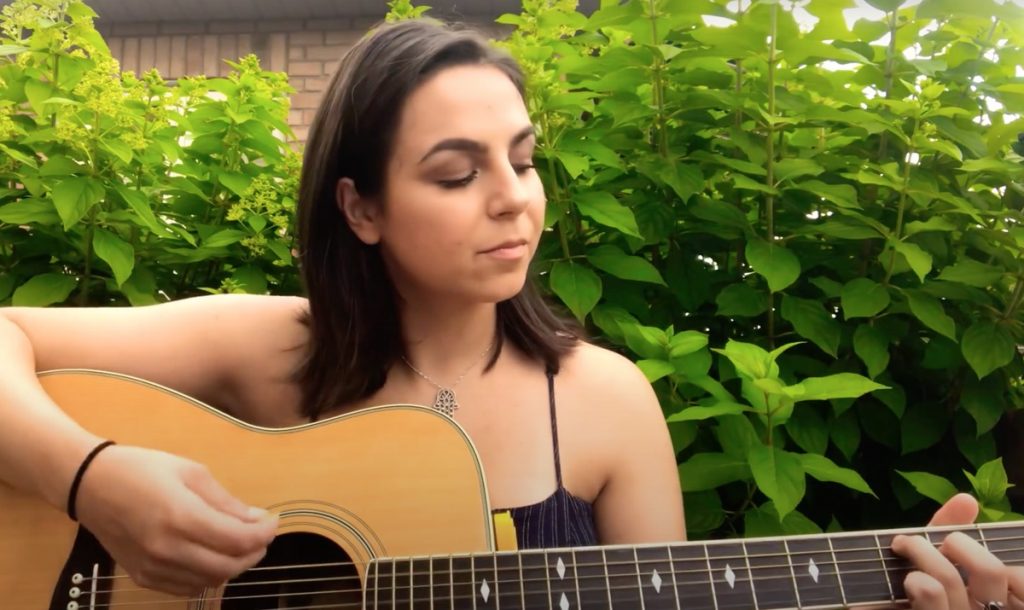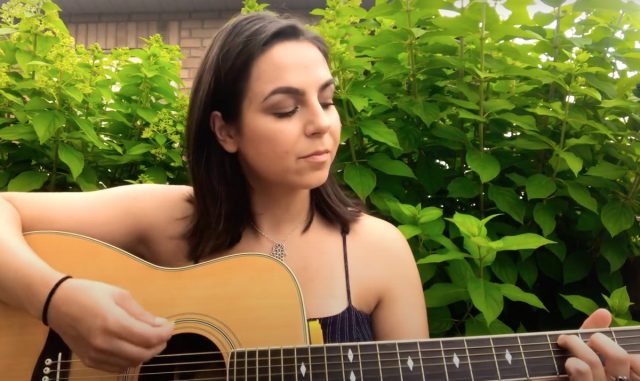 Says Ariana, "You can hear a friend of mine, Ben Heffernan, who also attends Western's Pop Music program and has music of his own out on Spotify and Apple Music, on that amazing guitar riff at the end of the song. It was sort of a back and forth of me sending Ben versions of the song and then collaborating on what the best parts were to keep. We tend to hear music the same way and yet still are left with completely opposing opinions on how to make the song the best it can be."
I hope Ariana will stay open to musical collaborations. The process of staying connected and tapping into other musicians' ideas can lead to all kinds of serendipities!
Ariana continues, "Ocean is the first single from my upcoming EP debuting on March 19th. And there will be plenty of new songs from me in 2021 :)"
Here is where you can listen and buy Ocean:
https://music.apple.com/us/album/ocean-single/1549158450
Ariana now attends Western University where she is obtaining a double major in Popular Music and English. This new release is a reflection of all the mentors and fellow musicians that have shaped her mind throughout the years, and is a soundtrack to her Hamilton upbringing.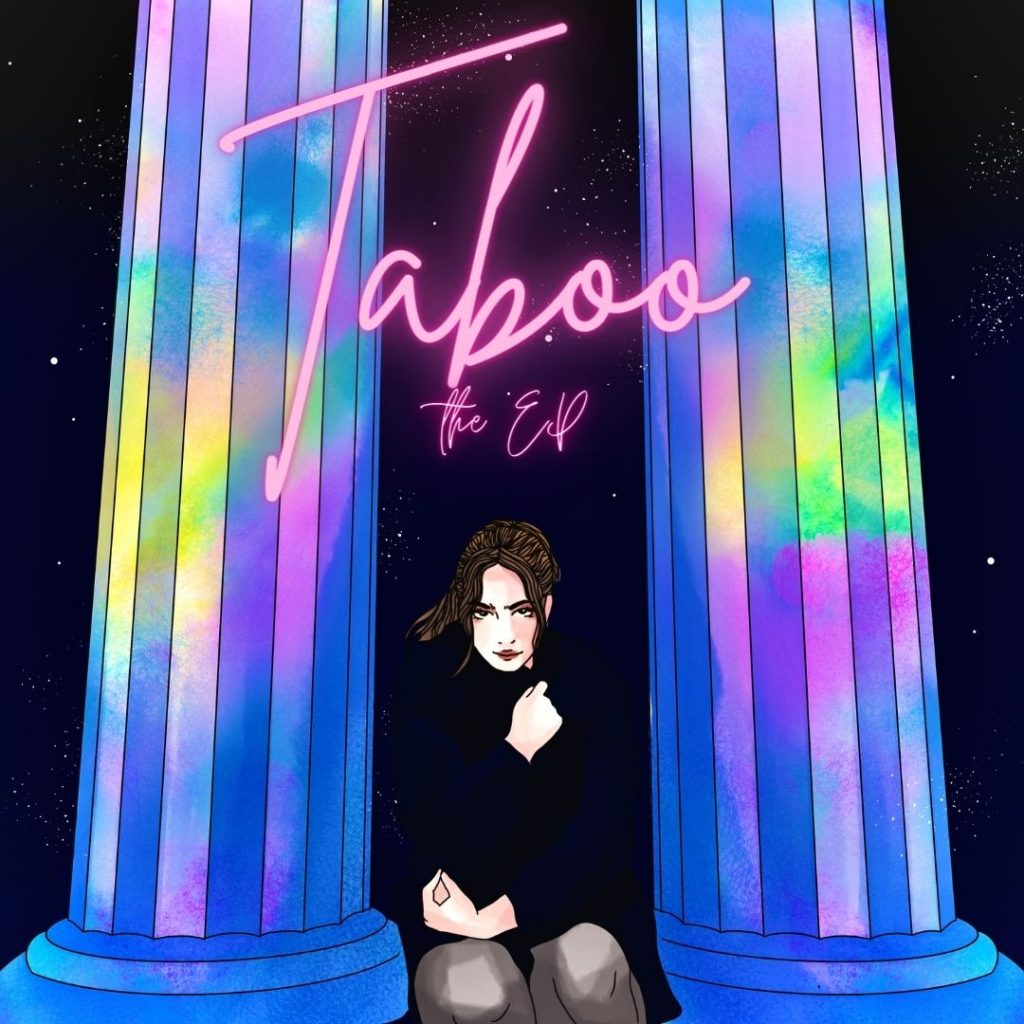 You can follow Ariana on her Instagram, Twitter, YouTube.
Ariana Fig is a 19 year old small town girl from Hamilton, Ontario. She got her early start in music when she picked up the violin at the age of 3 and from there Ariana was immersed into the local hamilton music scene. As a child she was a member of The Centre for String Playing ensembles and Theatre Ancaster productions where her love for music and performance only grew. In high school Ariana began to develop her singing career, she was the lead in her high school's play in grade 10 for their live showcase events, and performed as the Bird Woman in ArtSmart's production of Mary Poppins. She was an active member of the Hamilton Philharmonic Youth Orchestra for 4 years, playing gigs around the city.