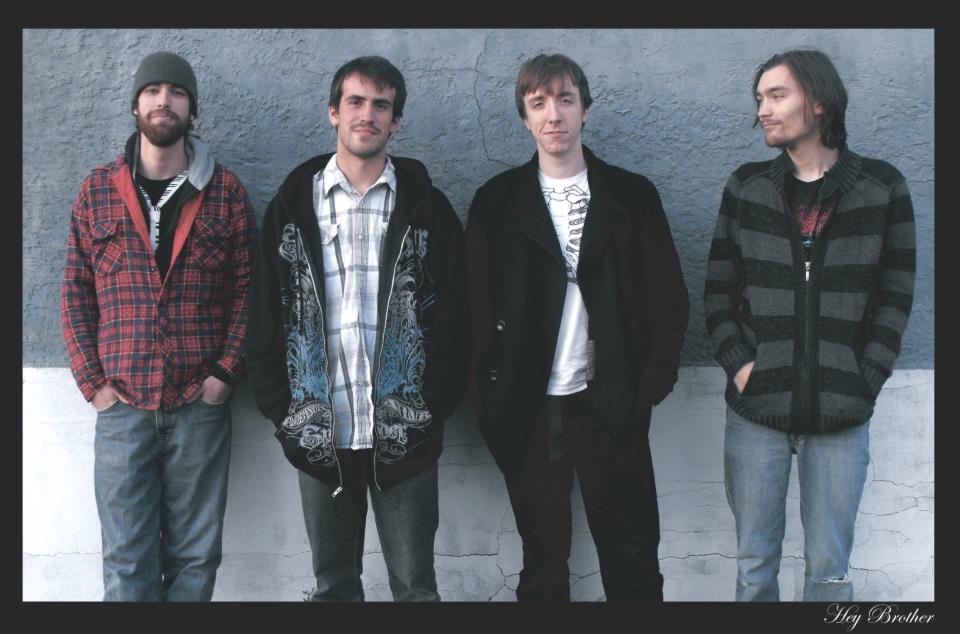 Hey Brother
Sean Boyle, Cory Robin, Julian Hache, Josh Levesque
It was worth the walk to the east end of the festival, where the Hyundai Stage was located. That's the area down by Burlington's new pier-to-nowhere.
Despite having to wade through a sea of humanity (I've never seen so many buns in short shorts over a 2km stretch of the lakefront trail in my entire life), having to run away from delicious aromas (waffle cakes, beaver tails, kettle corn, cotton candy), and having to side-step strollers, wheelchairs and the odd mucky spot, my date and I arrived at the Hyundai Stage just in time to catch the second tune of Hey Brother's too-short set.
And this location at the Festival worked well for a stage. This smaller stage and fairly secluded area helped create a more intimate gathering. The sound was great, not overpowering; sight lines were perfect.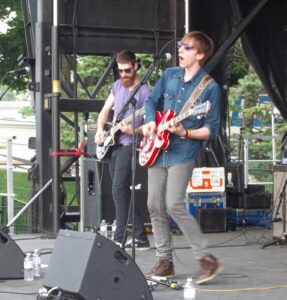 Photo: Glen T Brown
The band's straight up pop-rock was a nice switch from the electronica-heavy material we had been hearing at the bigger central stage a few minutes earlier. There is a real benefit to being unencumbered by sequencers, keyboard pre-sets, loops, and a thousand patch cables: you can jump around and feel more connected to the music.
Catchy tunes with lots of energy. "Feel Sharp" for example. I appreciated the last number, "The Art of Letting Loose" the most. With the tribal/frantic drum theme tying it together, it was a fitting and appropriate way for Hey Brother to bring on the night. Looking to the west, my view took in children playing on a newly constructed sandy beach, hundreds of strolling couples, the harbour full of pleasure craft, and beyond them a river of humanity flooding the waterfront trail. Easily a crowd of 10,000 or more.
Check out their music:
---