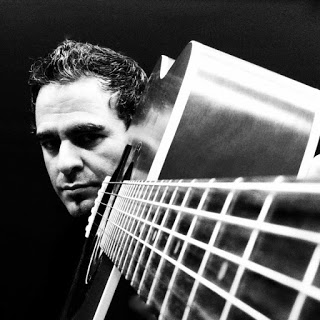 I received a note from John about his new album "Order and Chaos," so I went exploring and listening.
My first impressions?
Powerhouse sound. Lightning fingers. Authentic, strong vocals, with harmonies reminiscent of my old Styx and Boston LPs. Gutsy and driven, as authenticated by the track "Burn 'Til There Ain't No Nothin' Left."
I'll be updating this article soon. Be sure to give listen yourself. Mamone is playing at the Coach and Lantern and the Anchor Bar in the upcoming weeks.
At the Coach he's doing an acoustic set. (My ears say, "whew!")
---
Born in Hamilton, Ontario, Canada, John Mamone has been active in the professional music scene since 1988. Since then, he has performed on stage in thousands of live performances, appeared on numerous recordings which have received regular radio airplay, spawned a video on MUCH MUSIC, and licensing deals on MTV in the United States for various television programs.
John plays all of the essential instruments used in today's popular music with proficiency and has an incredible singing voice. Mamone's solo recordings feature him playing most of the instruments and singing all the vocal parts. John's main writing styles are hard rock, metal, and progressive-rock. He has been compared to Deep Purple, Iron Maiden and Alice in Chains. John has been the frontman and principal songwriter for many groups. Most notably, from 2003-2011, John was a founding member of the award-winning Canadian hard-rock band VOLUME WATER.
During a session with world-renowned producer JACK RICHARDSON (THE GUESS WHO, ALICE COOPER), Mamone was told by Jack, "I wished I had you working with me on the album KILLER by Alice Cooper. Those guys were a mess".
John has opened up for BIG SUGAR and for PETE BEST – the original drummer of THE BEATLES. John has also performed live with members of I MOTHER EARTH and FINGER ELEVEN.
"ORDER AND CHAOS" is Mamone's solo debut hard-rock/heavy metal album. Mamone played all of the rhythm guitars, bass and keyboards, and performed all of the lead and harmony vocal parts by himself. Mike Cotton, the extraordinary drummer from DEATHMARCH, played all the drum parts. Guitarists Kelly Kereliuk and Lee Nedich played all of the guitar solos on the album.
JOHN MAMONE music can be purchased on iTunes, Emusic, CDbaby, Napster, Amazon and most major digital retailers.