[HAMILTON, CANADA – May 2020]
Brenda Brown is pleased to announce the worldwide release of Life Among Giants. Brenda's rich and expressive voice is perfectly backed up with eleven exciting new arrangements for jazz ensemble, big band, and full orchestra. Life Among Giants is a significant tribute to the era of classic jazz repertoire and hi-fi recordings capturing the richness and toe-tapping energy of big bands and orchestras. It contains a significant body of Canadian content.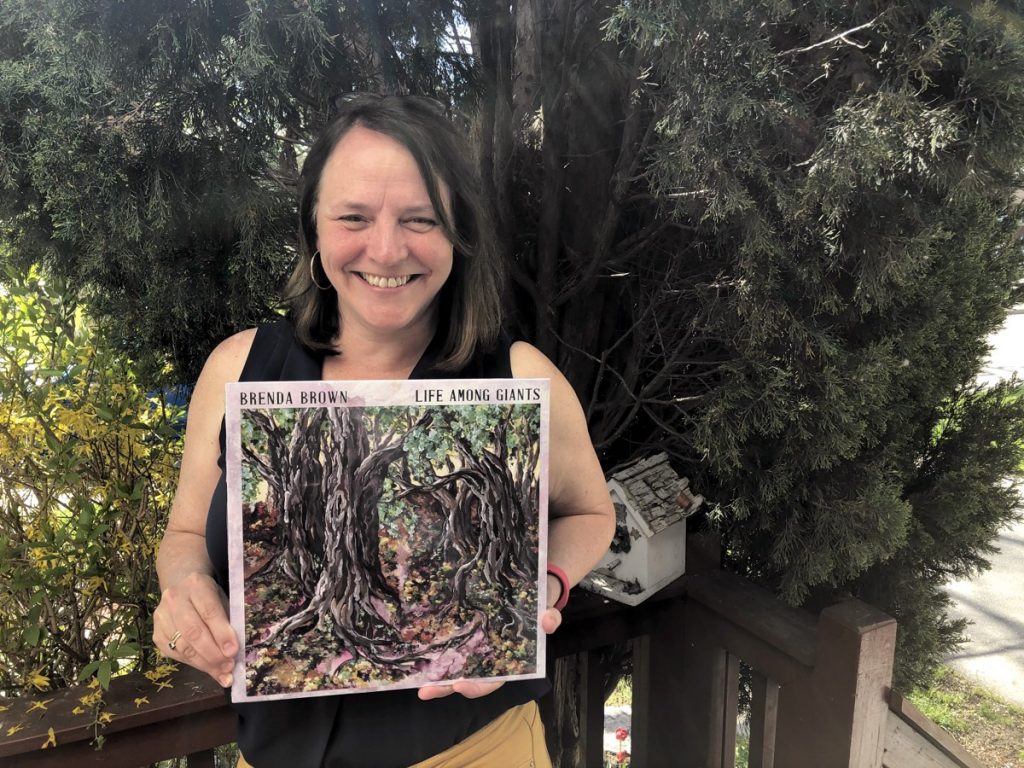 The May 22 debut follows earlier releases of Brenda's two singles I've Got My Love to Keep Me Warm and Have Yourself a Merry Little Christmas.
Album details:
Produced and arranged by Ross Wooldridge
Mixed by Jeremy Darby and Ross Wooldridge at Canterbury Music Company, Toronto
Label: (Independent) Brenda Brown Music
"Brenda's album represents a fresh take on some of the most evergreen songs in the canon! It has the lush, authentic sound of those great mid-century vocal/orchestral records we all love."
– Don Breithaupt, Emmy-winning composer, Juno-nominated artist (Monkey House).
"Just beautiful" – Peter Argiris, Radio Apopsi, Kalamata, Greece
Brenda Brown's Music
Hamilton, Canada's Brenda Brown owns a smooth and expressive voice that beautifully illuminates her distinguished selection of repertoire. Brenda and her debut album Life Among Giants are sure to delight fans of historical jazz and adult contemporary music worldwide. Life Among Giants launches Brenda confidently and deservedly into the worldwide spotlight.
Brenda studied Music at Mohawk College and Laurentian University. She earned her Bachelor of Arts in Music degree from Laurentian University and education degrees from Charles Sturt University and Nipissing University.
Drawing from the experience of hundreds of professional shows, Brenda teamed up with Canadian jazz musician Ross Wooldridge to record her debut EP in 2013. The remarkable debut earned Brenda a nomination for Jazz Recording of the Year at the 2015 Hamilton Music Awards.
B​olstered by the warm reception of her EP and audience feedback from her regular shows, Brenda had ample motivation to energize her preparation and performance on the album! ​Every track is infused with Brenda's rich tone and emotional depth, making Life Among Giants a welcome Canadian addition to the adult-contemporary and jazz vocal playlists and collections around the world.
Musicians on the album include Canadian legend Terry Clarke on drums and harpist Erica Goodman. There is a special duet with Juno Award winner Alfie Zappacosta and a guest appearance by guitarist Reg Schwager. Canadian content includes songs by Paul Anka, Shelton Brooks, Molly Johnson/Steve McKinnon, and Reg Schwager/Jeannette Lambert.
Listen/Buy
https://distrokid.com/hyperfollow/brendabrown/life-among-giants-2

Information and bookings: info@brendabrownmusic.com
Web: http://brendabrownmusic.com
Facebook: www.facebook.com/brendabrownmusic
Instagram: www.instagram.com/brendabrownmusic
Twitter: www.twitter.com/bbrown_music
YouTube: https://www.youtube.com/channel/UCkCVgohlfhm3O0x_TH0v9lQ
Spotify: https://open.spotify.com/artist/05bdaKJQP7G9RiAPc3N3Ds

To join Brenda's email list: Click here