By Glen T. Brown
B Town Sound in Burlington is currently the recording studio of choice for international breakout band Walk Off The Earth, who have been working on their newest album in recent months. Studio co-owner and head engineer Justin Koop is working closely on the WOTE single "We Got Love."
With projects like this and an exciting future planned, the studio continues to grow and develop. A year ago B Town Sound was completing an expansion of its music recording, rehearsal and event facility by annexing the unit next door. In January, after a year of fine tuning its mission and growing its client base, the studio will be launching, "A.D.D. | The Artist Development Division – WE work, while YOU play!"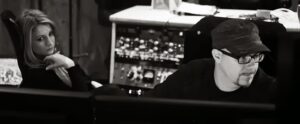 Studio and Event Manager Robyn Pauhl says, "I want to take it from being a recording, rehearsal and event facility into a place where we can work more intimately with artists on their career development. We find people always have questions for us about CD design, manufacturing, grants, merch, video productions, social media, and overall business planning. If you're alone as an artist you quickly discover that you need someone to discuss your career with and help you find your way."
"In our artist development program we take the burden away, while you remain creative and focused on writing, recording, and performing. We guide you from the ground up with the business aspects of being an Artist or Band. From music and video productions to photo shoots and social media, we are the missing link in your struggles to getting ahead and staying on track with your goals when you feel like you are alone and without a plan. Whether you are just starting out or relaunching your career, we are the crew on the path to your vision."
Today B Town Sound is a participant in this weekend's "Burly Calling" festival as a venue. Since the main tracking room can easily be modified into a seating area with an acoustically excellent sound environment for a presentation or private concert, and also expand into the halls and foyer by opening up two "barn doors" the studio is perfect for hosting multi-faceted events. Today's show is called BAD-AS, which will take place on Saturday December 6, starting at 12 noon (see poster).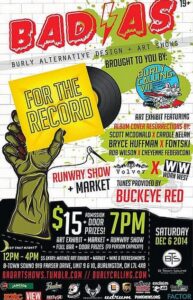 Recording engineer/producer and co-owner Justin Koop has eighteen years of experience recording and producing bands and artists from many different genres of music. He started the business in 2007, and has recorded for artists such as Finger Eleven and Billy Talent. Co-owner Robyn Pauhl's background is in music performance, vocal instruction, and event management.
B Town Sound is located at 919 Fraser Drive near Walker's Line and Harvester Road in Burlington. The studio won a Hamilton Music Award in 2008, and was nominated for Recording Studio of the Year in 2013.