BIG STAR BABY NAKED is the acoustic bare bones version of  most of Nicki Nero's soon to be released album Big Star Baby.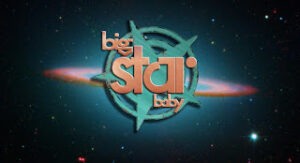 Nero, that charismatic cinematic fellow, will be appearing on Cogeco Cable 14's Hamilton Life on Thursday April 11 at noon, repeated at 3 pm, 7 pm, 10 pm and the next day same air times as well.
Also super exciting, Nero will be appearing on CHCH Television's Morning Live on channel 11, Thursday April 18, doing a double segment (8 whole minutes) where he will be doing an acoustic version of THANK U along with veteran guitar session player Tony Moretta. Nero will be interviewed about recording the album and dealing with Post Traumatic Stress Disorder (PTSD).
The air time on CH Morning Live is 9:50 am.