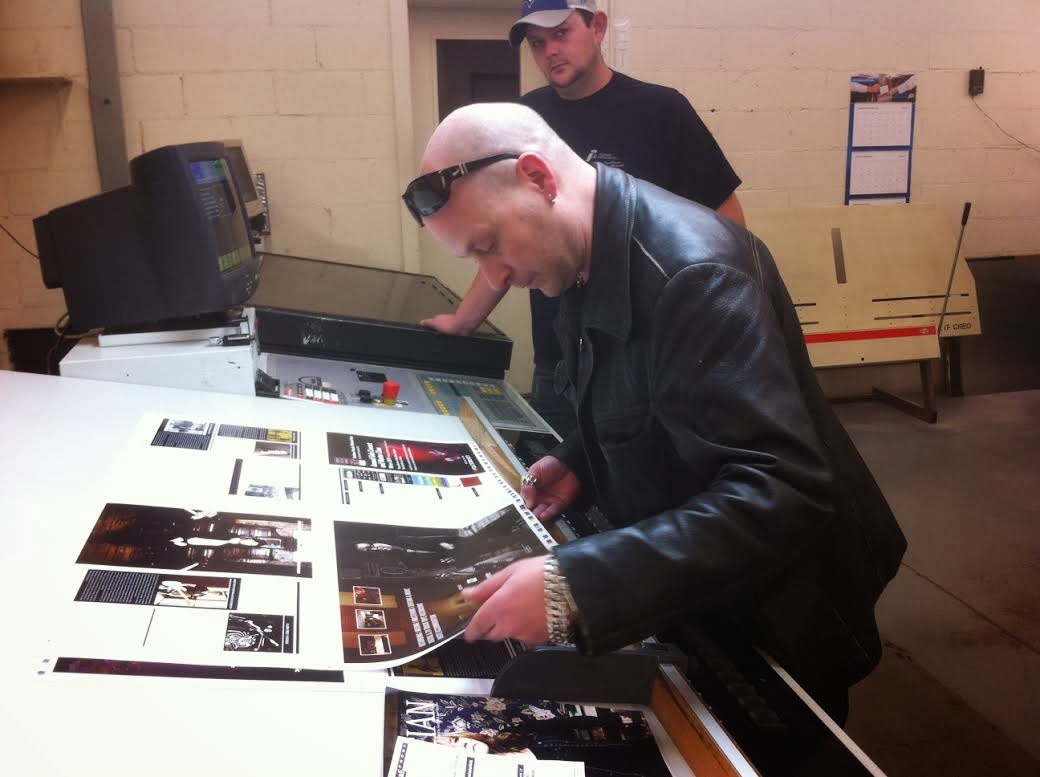 Here's a shot of Cormac Figgis, the magazine's designer, having a good, hard, close look at the colour on a pre-run proof sheet. After dialing back the yellow 10 points, and another short test run, we signed off on the proof. A few minutes later, the plates were loaded into the offset press and they were gearing up for the run. 2500 copies. A small run in the grand scheme of things, and yet 500 more than last year's edition.
That's worth celebrating! For details of the release party, CLICK HERE.
Thanks to James from Premier Impressions for his skillful and knowledgeable product representation and customer service.
www.premierimpressions.ca
www.cormacfiggis.com
http://www.switchesdesign.com