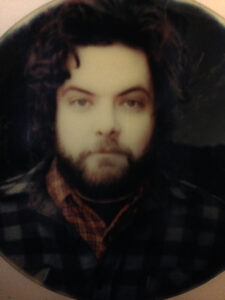 Max Marshall
Max Marshall's letter to the municipality of Essex cultural committee:
Once again, the performers for the Essex summer concert series are made up of volunteers. And once again, the embattled music community falls into the moral finger wagging position and comparisons are made that sound men don't rely on money in a hat, stage rentals are not free, nor would food vendors or event coordinators rely on ambiguous donations. The comparisons broaden to say plumbers wouldn't work for good exposure, nor would restauranteurs, etc, but I believe this is the wrong way to look at this. I understand that when a committee sits down to organize something like this they need it to be cost effective. Eventually someone has the bright idea to save money by getting musicians to donate their time, and the schedule fills up with young non professionals, or careered hobbyists in exchange for a hat pass, and the oft loathed promise of "exposure."
Don't get me wrong. It is absolutely acceptable for people to donate their time, equipment, gas, and talent on behalf of their community. People are proud of the town of Essex and that's great, but having volunteers make up the entirety of the Essex summer concert series is not only unreflective of the actual artistic community, but more importantly, disrupts the foundation of how the transmission of local heritage works. The Essex summer concert series is gaged at getting children interested in music, but it is being done in a way where these young musicians won't get the interaction, and inspiration from the professionals. It is crucial that our young volunteer musicians need to hear and play with the people who have dedicated their lives to their craft. It is how that craft is preserved, this is how tradition is transmitted. These children need to hear how a fiddle sounds after someone has been playing it for 20+ years. How powerful an accordion is when it is your chosen voice. The Miley Cyrus fans need a chance to hear more Dolly Parton. The solution is simple, the Essex summer concert series needs to develop a budget and feature, with proper compensation, those who are dedicating their livelihood to creating and preserving various musical traditions, and allow those young volunteers to perform on the same bill. Now with this, the hat pass for the volunteers is acceptable.
Don't play on people's passions. Pay them. It is in fact your responsibility to do so. What can parents, mentors, teachers and the artistic community do? The solution is educating our young artists on how important it is to compensate those properly who choose to pursue their talents. Compensation as well as the chance to mingle with the pros is in the parents best interest. It will keep your kids inspired and challenged by the arts. It strengthens the music community. And to the Arts, Culture and Tourism committee; the arts and culture portion of your namesake are made up of, not just your committee, but in fact, artists. People who dedicate their livelihoods to creating and cultivating beautiful things, things that inspire and move others. We do it because art and musical traditions deserve to be preserved and passed on through canvasses or speakers, or whittled wood. We also eat, pay bills, have kids, schedules, etc. Invest into the Arts and Culture portion of your namesake. Essex lacks certain aspects of its Tourism without us.
Max was later interviewed on CBC Radio's Afternoon Drive show, where he had the opportunity to expand on his views some more. You can find the link to the interview here:
http://musicbizbites.blogspot.ca/2016/03/max-marshalls-interview-with-cbcs-bob.html
"Max Marshall's long standing tenure as the bassist with Kenneth MacLeod & The Windsor Salt Band, as well as others, are highlight nights of musical mirth, music and mayhem. After a Windsor-Essex sabbatical and soul journey that lead him across the country, Marshall's returned to our fair county with a barrel full of songs and a new found voice that not only emphasizes the talent he previously showed with other ensembles, but highlights a talent for storytelling that only proper travel and inward reflection can unveil. Back Through the Meadows, his recent five-song EP, captures this newfound confidence with great endeavour. Combining the most honest moments of songwriters like Cat Stevens and Harry Nilsson with the delicate delivery of Jack Johnson or Ray Lamontagne, Marshall captures a perfect little Muskoka road trip in this short appetizer of songs and stories."