Last March 27 Claire Brassard of circuit.ca interviewed Jeremy Widerman and Jon Harvey of Juno nominees Monster Truck. Widerman acted as the chief spokesman, with Harvey's tacit approval throughout. Here are some highlights of the conversation.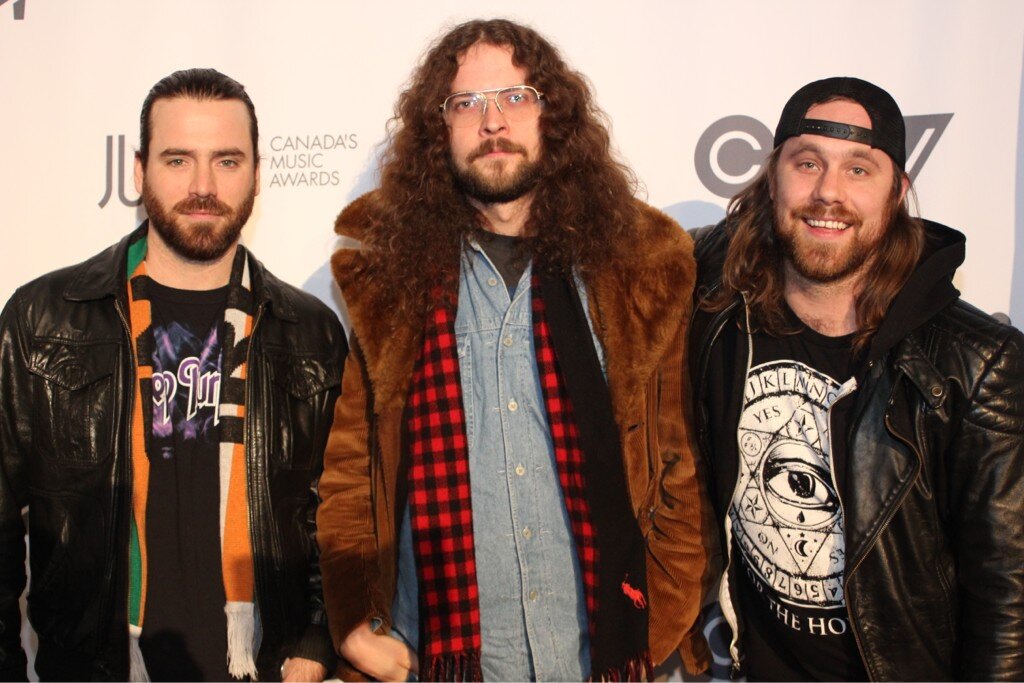 Hamilton's Monster Truck includes Steve Kiely (drums),
Jon Harvey (bass, vocals), Jeremy Widerman
(guitar, vocals). Missing from this photo: Brandon Bliss.
Monster Truck's artistic mission is to, essentially, recast the classic sound of seventies rock. When asked if any influences have come from in the Hamilton area, the response was, "Bands that have influenced us aren't really just Hamilton bands. They're from all over North America. Graveyard, Clutch, Rage Against The Machine, Soundgarden. A huge mix of rock and classic rock."
When asked about how the band's burgeoning popularity has affected their lifestyle, Widerman's comment said it all. "I pay rent now. This is a huge deal for me. I paid my first and last from money that was made on a hard tour. As far as where we're trying to get to, we're a far cry from that. We're not really looking for hot tubs and models, we just want to get to a spot where were making a modest living. At the end of the day it's all about the tunes. We've spent a lot of time working on that kind of stuff. All the other stuff falls in line, as long as you're true to the artistic side of things, which I feel we've done."
How does radio airplay affect you? "When I hear myself on the radio I turn it up!" Widerman responded.
And to wrap up, Widerman shared what's coming down the pipe for MT. "We've got a full length record called Furiosity coming out on May 28. The new single off that record is called Sweet Mountain River which is up on iTunes now. Pre-orders for the record are up for sale on April 30, and there will be a lot of cool stuff with that. And of course we'll be doing a lot of touring throughout."
http://ilovemonstertruck.com
---