By Tony Gosgnach
Although the Music Performance Trust Fund (MPTF) was established in New York City in 1948, it has contributed to the music scene in Hamilton for almost as long, according to Hamilton Musicians Guild president Larry Feudo.
"The MPTF was always a huge component of being a member, because people could get gigs and then get other gigs based on those gigs," he said. "You get extra work out of being at the right place at the right time."
He said hundreds of local musicians have benefited from the fund, including acts such as the Jimmy Stahl Big Band, an outfit that can experience difficulties in getting booked on account of its size. But it was able to play in Gore Park recently thanks to the fund's co-sponsorship.
Another band, Trio del Fuego, played Gore Park the same day and received inquiries from a nearby restaurant owner about playing in his establishment. "They will probably get another gig out of being there," said Feudo. "It has more spinoffs than the actual event itself."
Things were not always so rosy, as the Guild went through a period of no MPTF funding for eight years as a result of financial improprieties by a former president. But that is all in the past and the fund is back to being a "boon to the community."
"It's been a very, very positive thing," said Feudo, who also cited It's Your Festival and the Dundas Cactus Festival as beneficiaries of the fund's provision.
Guild secretary-treasurer Brent Malseed added the fund is a great tool for raising the Hamilton Musicians Guild's profile in the community. "Many musicians didn't even know there was a union," he said. "Now that we've got the fund back, it's really working great for us."
Here's a small sampling of a recent set of shows that were funded by the MPTF at Gore Park: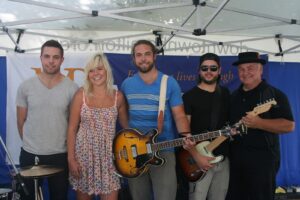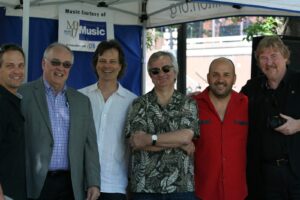 Trio Del Fuego mixes it up with  MPTF Trustee
Dan Beck (second from left) and HMG President
Larry Fuedo (centre), and HMG Secretary-Treasurer
Brent Malseed (right)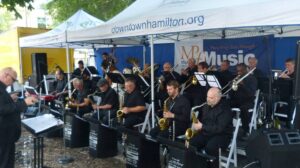 Related: Music Performance Trust Fund Benefits Musicians, Venues and Communities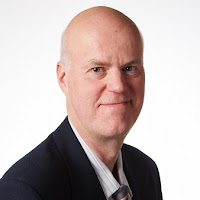 Tony Gosgnach is a Hamilton writer, media content provider and musician. His website, still partially under construction, is at www.wordsandsounds.ca