Return For Refund is a rock band who create a gritty, precise, and high-energy sound filled with infectious riffs and hard hitting rhythms. By combining the sensibilities of the blues, the energy of metal, and the expressive influences of grunge-era alternative rock, the band has found something unique and unapologetically new. The music that results is what the band feels is sonically absent from their lives. It's the music they want to hear.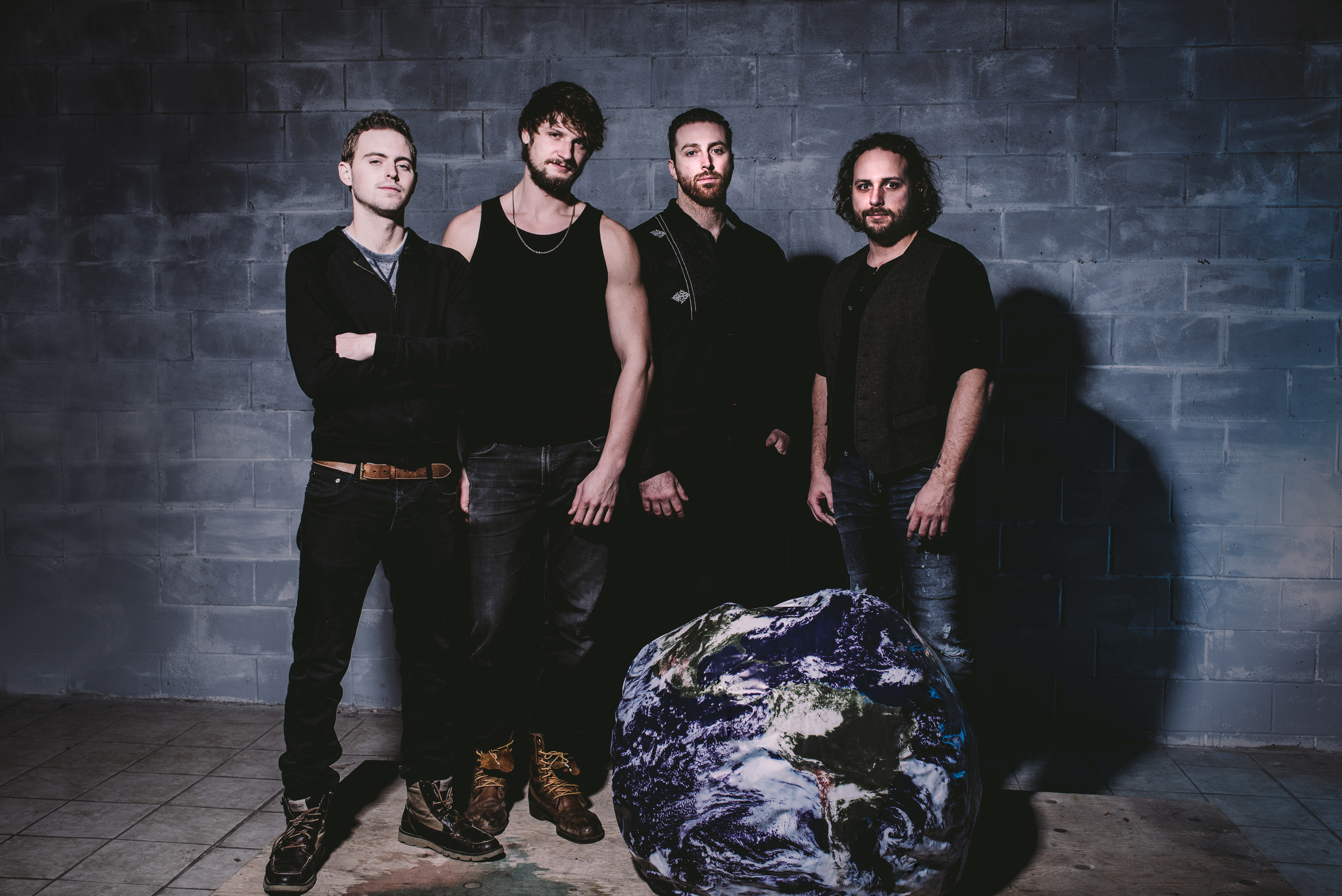 The band has completed the follow up to their 2014 debut, self-titled release and will have it ready for unveiling in March 24, 2017. This new six song release, ' Lift You Up' , is rich, diverse, and tightly executed. Wanting to capture an organic, raw feel, they recorded everything live-off-the-floor over two days at Phase One Studios in Toronto. In-house award-winning veteran, Michael Jack, tracked and produced the EP knowing exactly how to get the most of the Studio A' s legendary Neve console. According to Drew, Return For Refund' s front man, "All we wanted was a great sounding room big enough to fit the four of us while we rocked out. No tricks. Just solid performances."
Check out Lift You Up
Return For Refund, with their energetic and gripping live shows, have managed to attract some major attention. TMAK World listed the band among the top ten Indie acts of 2015 citing their, "highly energetic show with full audience emotional connection. Exactly what you need to hear on a cold winter night to warm up and let the energy flow."We Plug Good Music, while reviewing the band' s EP wrote, "For a debut project, it can' t get any better", and Popdose wrote, "RFR' s self-titled EP is a raucous rock ride, with a surprising amount of delicate detail."
Their self-titled debut EP was also greeted warmly by college stations across Canada. It reached #4 on CFOU Trois-Rivieres' album charts after climbing steadily for fifteen weeks. That release also saw the band increasing their draw outside of Toronto with shows all over Ontario and Quebec.
In support of 'Lift You Up', the band has planned a three province tour in March and April immediately following their hometown EP release at the Bovine Sex Club in Toronto. The remainder of 2017 will see the band touring the rest of Canada through the summer and Ireland, the UK and parts of Europe in the Fall.