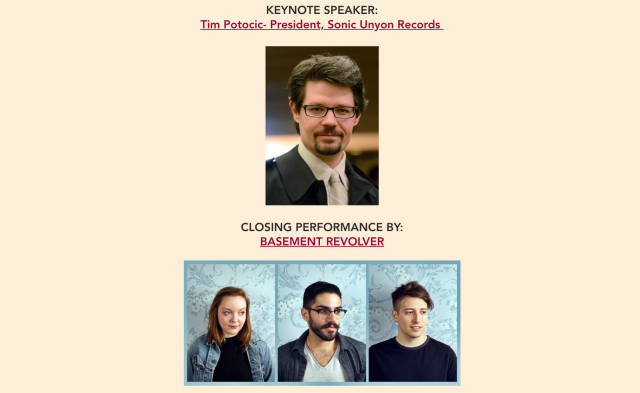 Six hundred high school students and their teachers are poised to attend the first-ever Music Career Day Hamilton. The one-day conference at Mohawk College is sponsored by the City of Hamilton's Economic Development Department through the recommendation of the Hamilton Music Advisory Team.
The planning committee for this event has exceeded all expectations exceedingly well. This is an absolutely stellar list of local music industry people.
Read their bios below. (Links all go to the Mohawk College event page.)
This group of guests and panelists represents the vast diversity and depth of talent in our local music scene, and it also illustrates the complexity and multitude of gainful, exciting employment opportunities that can be found in the music business.
The Hamilton Music Advisory Team (HMAT) in its advisory role to the City of Hamilton proposed a music career event early last year. HMAT volunteer member Kurt Mueller just so happens to be the Associate Dean of Media and Entertainment at Mohawk College. Mueller has taken the bull by the horns and brought together all the people, plans, and pieces necessary for an exciting, relevant conference. Many students from the college media studies programs are assisting in the event's production. Thank-you Kurt and team!
Can't wait for next Tuesday's event!