The provincial government's commitment to the music sector is spelt out in a 28-page document organized by six themes:
local music scenes,
capacity building,
promotion and marketing,
regulatory challenges,
industry infrastructure, and
impact measurement.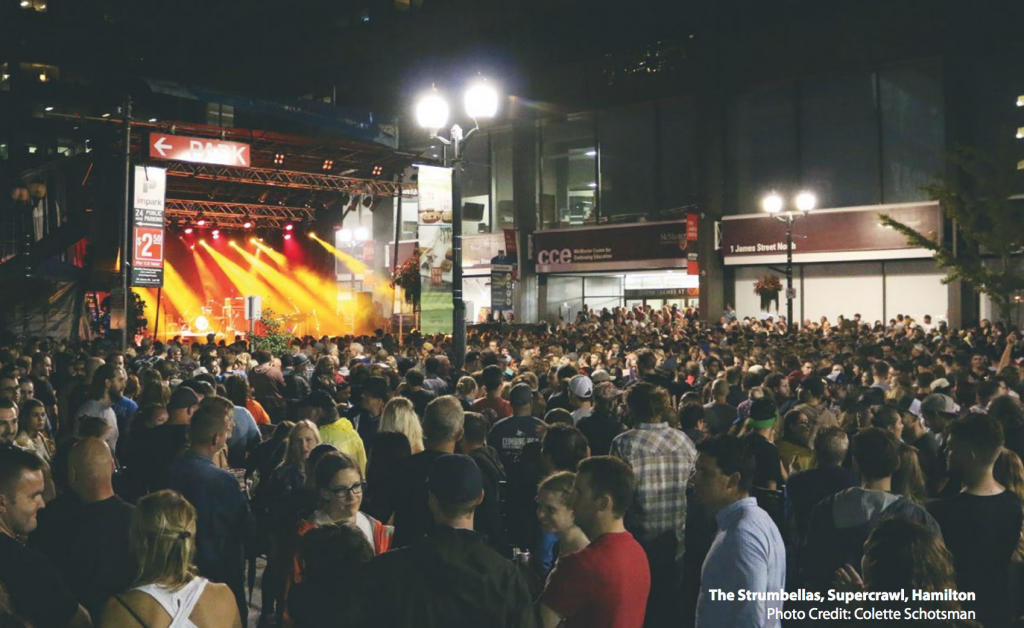 Recommendations
1. Identify and facilitate strategic relationships between government and live music presenters to address policy barriers and enhance the opportunity for live music presentations.
2. Encourage partnership and mentoring between promoters of large and small events, established and emerging music businesses, and different genres, to support cross-development of local music scenes.
3. Raise awareness within the live music industry and among regulators about DIY music presentations, and work to ensure that such spaces can thrive.
4. Build greater awareness and strengthen the voice of grassroots music presenters about existing government and industry-based programs.