By Charlie Ricottone
"Hamilton, Ontario has a very supportive music scene," says Carm Milioto, a musician and sound engineer, who was born and raised in the city. "Clubs, musicians, and studios for the most part, promote one another and represent the city as a whole… It's inspiring, especially when those involved take part in that idealism and act as team players," he says.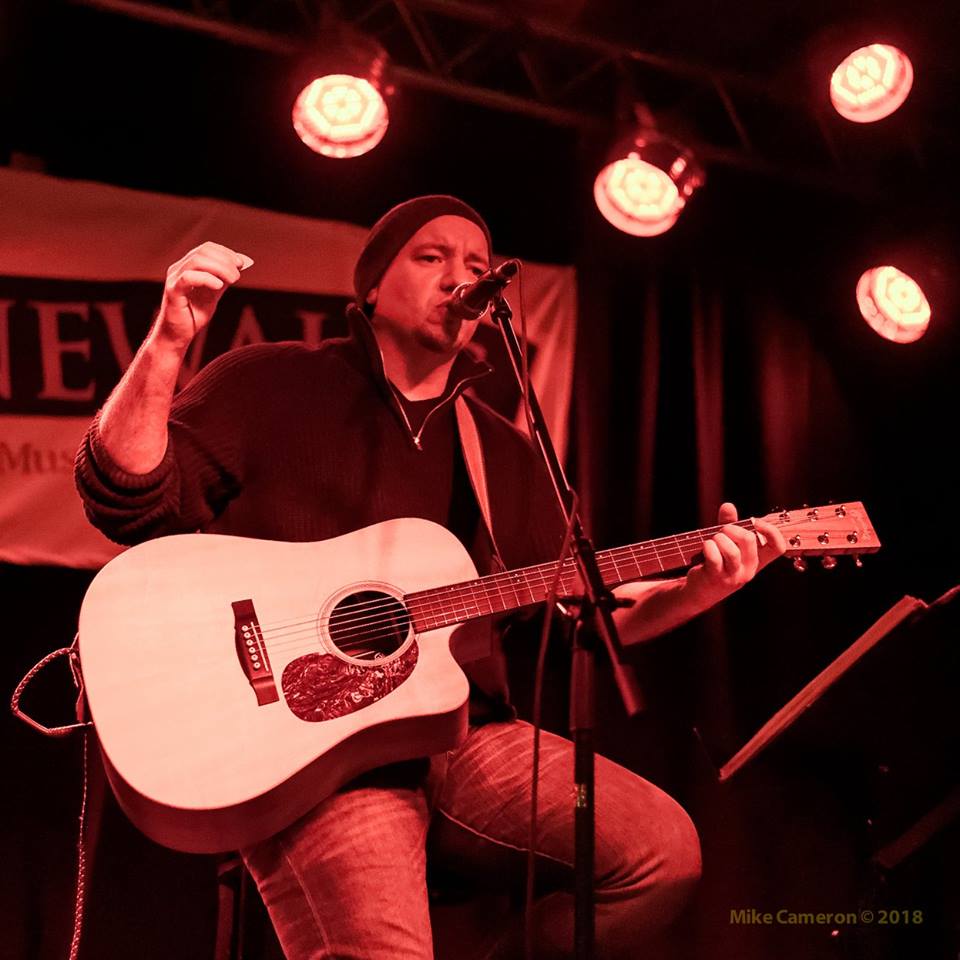 The support system is not just limited to the industry pros either. "I find that people show support based on passion, not necessarily preference of style or genre," Carm states. On any given night there could be up to a dozen live shows or more taking place throughout the city. At each of the venues, you will find fans of multiple genres, sporting a variety of looks, personalities, and attitudes that seamlessly come together in the interest of showing support for local talent, family, and friends. He has experienced this type of support for most of his life, dating back to his childhood.
"I've been singing my whole life, even as a kid, as young as four, five, and six," says Carm. "My mom and dad used to always get me to sing for company because I used to sing Italian songs," he adds. He continued singing over the next several years, and picked up his first guitar at the age of 13. He played consistently over the next few years, honing his skills. In high school he would perform alongside his musician friends, in talent shows, and in the courtyard at school pep rallies. When he turned 19 and was old enough to play in bars and clubs, Carm decided to pursue music professionally.
His first band was called Earl, which played at parties and local bars. As a cover band with a ton of energy, Earl was quite popular, playing rock music that spanned the 70's, 80's, and 90's. Eventually, Earl began to write their own original music and went through a name change, becoming The Feels.
The Feels wrote three studio albums, all of which were produced by Carm and his band mates. The funky/rock style complimented the fun that was being had on stage as well as in the crowd. They played together for several years, and won the Hamilton Music Award for "Best Local Act by People's Choice," however; the band's life was coming to a close. "The Feels eventually capped off because we were more hobby based. Adam and Mike [Clannon] were focused on their careers and I wanted to continue to focus on my career, as a full time musician," states Carm.
While Carm and Todd Hornby, the drummer from The Feels, were working on their next project, Carm released a solo album, which he wrote and produced, called Scenes From Then and Now. The album took a different approach when compared to the music of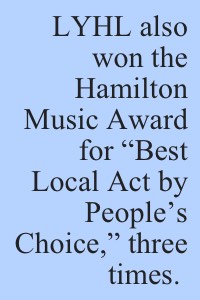 The Feels, by focusing on a softer style of rock, without falling into the category of adult contemporary. He also played solo shows, recalling one of his most unique performances; "I played a [solo acoustic] gig at the Whiskey-A-Go-Go in Hollywood, California." This once in a lifetime show, among other experiences would act as a catalyst into a new style, which he would combine with the style of The Feels, to create the band Live How You Live (LHYL).
Carm and Todd started LHYL with the intention of pursuing a career in music performance. Dylan Panton, a long time fan of Carm's music, joined the band as lead guitar. John Morley, now a tour manager for Walk Off the Earth, was so eager to be in the music industry, that he learned how to play the bass parts and worked closely with Carm to develop his skills and become LHYL's bassist. "We all entered into this as a work project, and everyone who was in was asked to be in for the long haul," says Carm. The band released four studio albums; all produced by Carm, and saw some success through playing tours and shows alongside famous acts such as Sheepdogs, Arkells, 5440, Crash Karma, Organ Thieves, USS, Brian Byrne, The Trews, Monster Truck, and Chubby Checker. They gained global attention by winning the John Lennon 70th Birthday Anniversary Contest in 2010, for the song One Life, which happened to be hand picked by Yoko Ono herself. LYHL also won the Hamilton Music Award for "Best Local Act by People's Choice," three times. LHYL had a great run, but as Carm explains, the end was nearing, "We laid it out as long as we could and eventually the studio [410] expanded and needed more of my attention."
Around the time that LHYL began to slow down, Carm turned his attention to collaboration projects and Studio 410, which is located in Stoney Creek. He and his partner, Adrian Fidanza who specializes in video production, opened 410 in 2003. They have built up the studio from a single small, renovated building into multi-suite media centre with 22-25 bands (approx. 80-100 people) using the available amenities every week to rehearse for tours and recording sessions. They also offer audio recording for both studio sessions and live recordings off of the stage, photography, videography, and video editing services. Other services are also offered such as hosting private events and educational courses for high schools where classes can visit the studio. Carm conducts an hour lecture/tutorial on the basics of audio engineering. Afterward, the students have a chance to sing, play, and record some music, providing a realistic experience in the studio.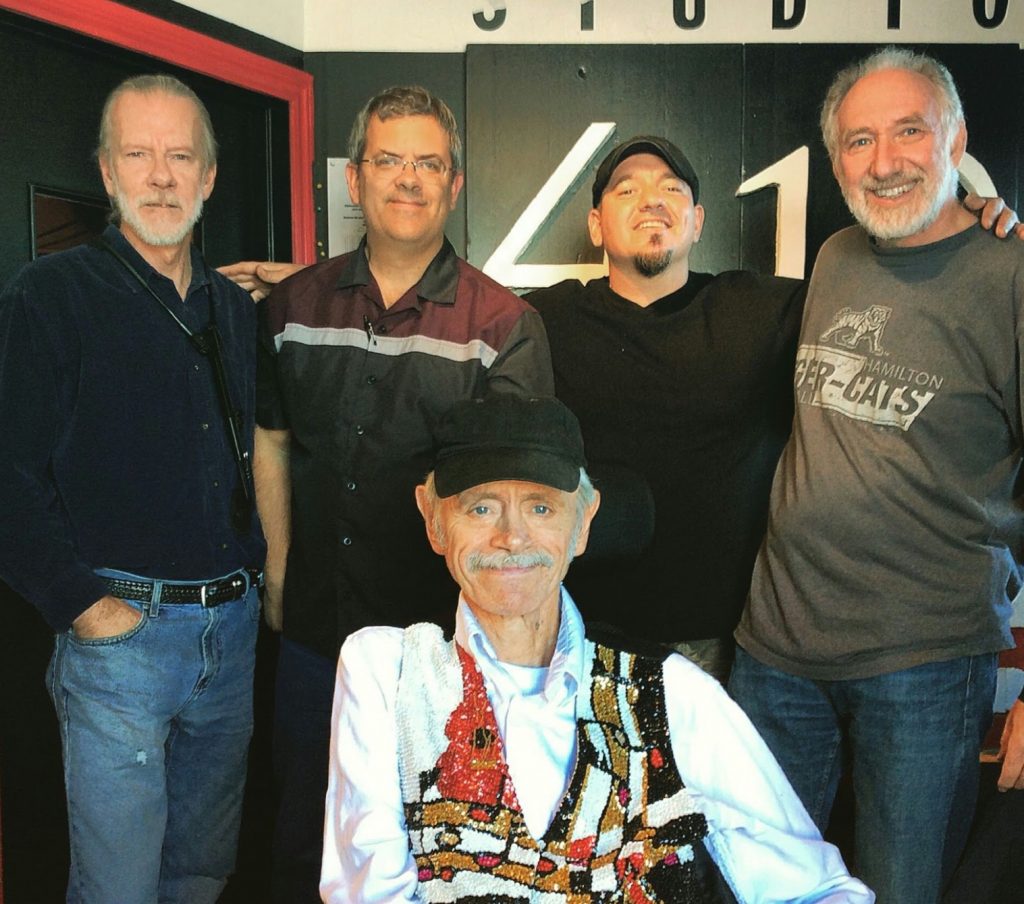 For Carm, the work they do at Studio 410 is all about the music without the flash. "Here at 410, we're about supporting local acts, giving people opportunities, and making it affordable," says Carm. "We've also had international acts here to rehearse, like Big Sugar, Randy Bachman, and Buffy St. Marie. We've also had Walk Off The Earth, and we regularly host Tim Hicks, the country artist," he adds. For 410 the future holds a plethora of opportunities. "We'll continue to improve our existing infrastructure, grow the business, expand clientele, increase the number of hourly bookings, and do our best to bring the community together as much as we can." Which is exactly what Carm has done through multiple projects, including one near and dear to his heart, a collaborative project with a young girl named Anya Martinez, who suffers from leukemia.
Carm recalls his first introduction to Anya; "Her dad came to me and said that she liked singing, so we brought her into the studio to do a cover tune for fun." He quickly realized the drive and passion that Anya had for music, so he volunteered his time for her to come in once a week to work on some original music together. "I helped her to develop writing ideas. I would ask her how she's feeling that day, or what she wants to write about. If it were a day that she's happy, I would ask her, 'what makes you happy?' We would discuss whatever she came up with, and I would put together a melody. I would try to incorporate her input as much as possible, and ask her for ideas when it came to rhyming lyrics. Sometimes she'd come up with something silly, and sometimes it was really good," he says. Unfortunately due to Anya's illness, she's not always available or physically strong enough to head to the studio, but Carm always keeps the lines of communication open and looks forward to her visits and getting to spend time with her. "She's very inspiring to me, and has motivated me to want to work hard alongside her. I feel very blessed to have time with her."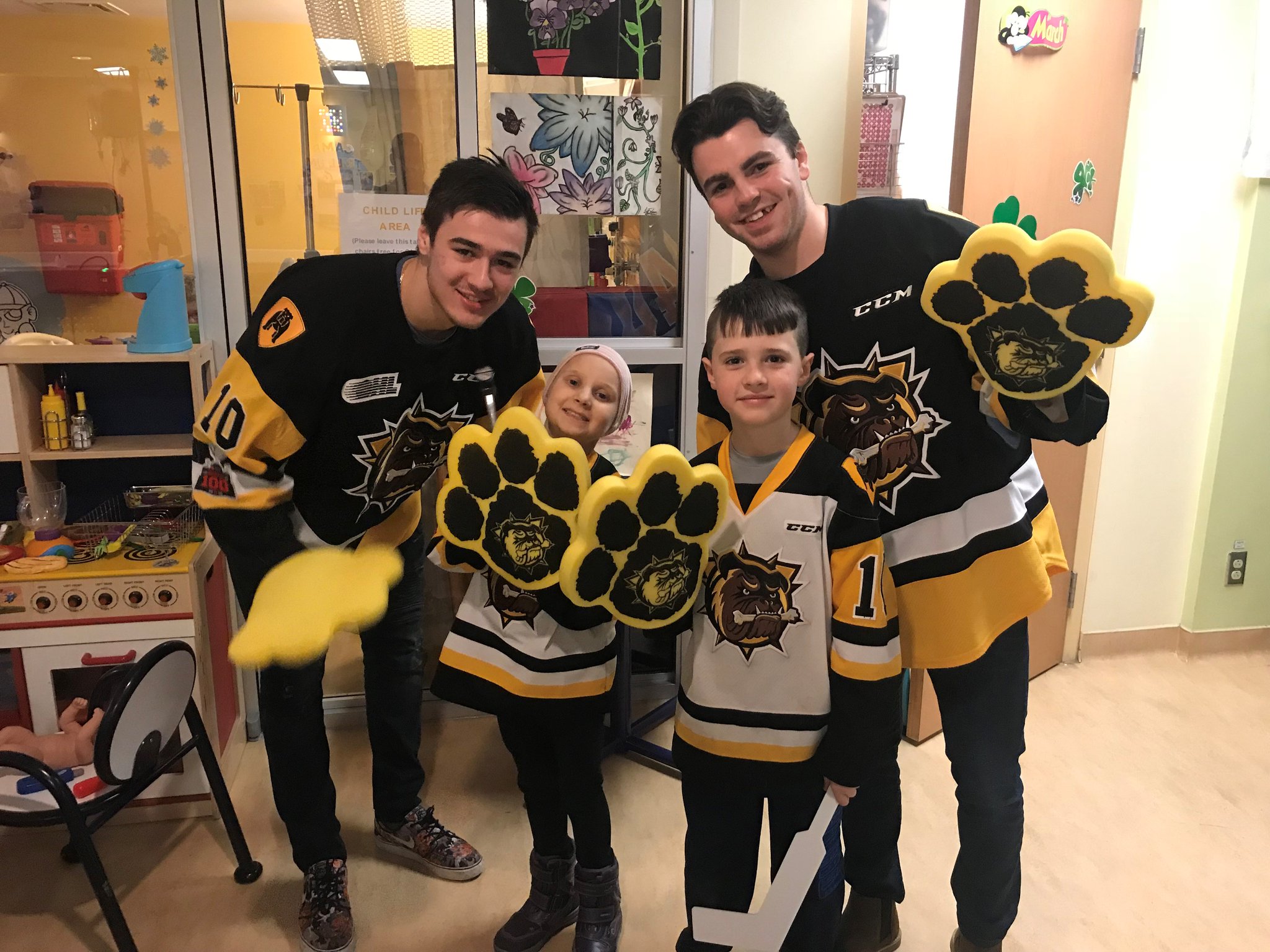 Carm is always helping out family, friends both old and new, and looking for new projects and collaborations. He has recently begun working on a new solo project called Izzy Slik and will be releasing some exciting new music in the near future. "It could turn into a band or stay as a solo act, I don't really know," Carm says. "But I'm going to release a new song that I'm ecstatic about, called Let Love Be. I'll put that out, and then it should give me some inspiration to keep writing," he adds.
For Carm Milioto, the past 20 years are filled with great memories and experiences, and he hopes to continue the tradition of rocking the Hamilton music scene for many more years to come.