Canadian Music Publishers Association
2017 Music Tech Summit
Ontario Investment & Trade Centre, Toronto, Ontario
Wednesday January 11, 2017
Contributed by Dre Pao
The Canadian Music Publishers Association (CMPA) is a membership-based organization that represents Canadian music publishers and aims to benefit the interests of songwriters around the country. This year's CMPA Music Tech Summit brought together industry representatives from various major organizations to discuss the different ways music tech companies are innovating the industry. Presentations were conducted by Google(Youtube), Blockchain, Nielsen Music Connect, AMI Entertainment, Edison Research, Ryerson Futures, Synervoz, Elevety, IVVI, Lefty Music Group, Trebba, and Scratchvox. The conference concluded with a presentation about social media conducted by Music Publicist, SiriusXM Host, and Billboard Magazine's "Best on Twitter" — Eric Alper (@ThatEricAlper).
Key Highlights for Hamilton Artists:
Google (Youtube)
Google's presentation provided an update on the technological developments of Youtube, Youtube Red, and Google Play. Something new and exciting that is beneficial to Ontario artists is the creation of Youtube Spaces Toronto, 1 of only 8 spaces that exist worldwide! Youtube Spaces Toronto is a free creation space for audio and video recording that is available to Youtubers! You will need a certain amount of subscribers on Youtube in order to use the facility for free. However, for artists that are in the early stages, you can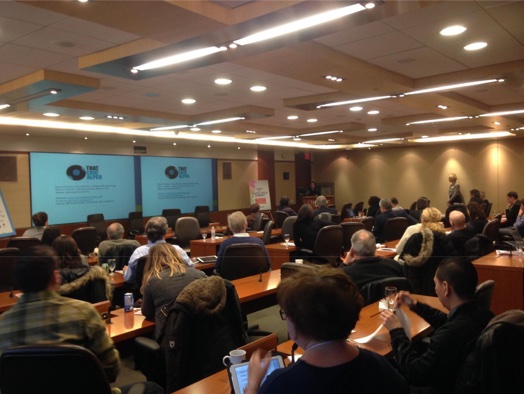 subscribe to their newsletter online for free (https://www.youtube.com/yt/space/toronto.html) where you will receive emails about Youtube events that are open to all artists in the area. These events are great for networking and meeting fellow Youtubers and artists. Another way to boost your Youtube knowledge is by checking out Youtube Creator Academy's Youtube channel! This channel was created by various successful Youtubers that have taken the time to create videos that are specifically designed to help other artists improve their Youtube skills. Subscribe to the Youtube Spaces Toronto newsletter and take a look at the Youtube Creator Academy channel and you will surely meet some great new people and improve your skills!
Social Media Presentation by Eric Alper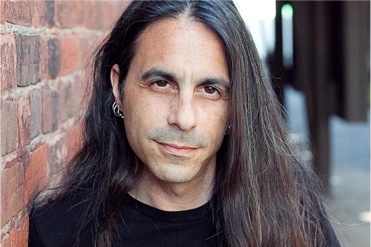 Eric Alper is a Canadian music correspondent, blogger, radio host, and media relations expert that works with artists ranging from Snoop Dogg to The Wiggles. He was named Billboard Magazine's "Best on Twitter", and currently has over 944K followers on Twitter. Eric had some incredibly genuine feedback for people looking to influence through social media. Something that he mentioned that really stood out to me was the importance of being personable. Eric explained that it is important to not use your social media platform solely as a promotional tool. He explained — 'Remember, people will like your music because they like you as a person'. Don't be afraid to show what an average day is like for you as an artist and remember to post often! Eric also stated that a good way to keep your social media platforms personable is by making them unique. Avoid posting the same photo and caption on every single platform. Make your Facebook and Twitter different from your Snapchat and Instagram! Most importantly, interact with those who follow you! Don't underestimate the power of liking someone's photo, commenting on their post, or simply wishing them a "happy birthday"! Another great way to interact with your followers is to have a contest! People love free stuff, and giving away something as simple as a CD or a poster can go a long way! Check out www.ThatEricAlper.com to stay updated with what is going on in Canadian Music and to receive more tips on social media!
---
About the Author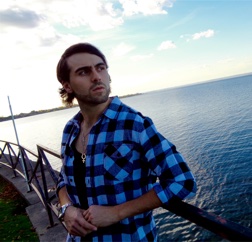 Dre Pao is Canadian artist, born in Hamilton, Ontario, that specializes in songwriting. Dre's career was launched in 2012 by Spanish artist Xuso Jones, who was previously signed with Universal Music. Dre is best known for his work behind the scenes in the music industry and has worked with some of the top artists and publishers in music. Dre is also currently the host of Hamilton's most viewed podcast, '
Wut R U Sayin?
', which airs weekly on iTunes, Google Play, and
WutRUSayin.com
! Dre will be joining the
Greater Hamilton Musician
online as a special guest writer for a series of posts related to assisting artists in Hamilton! Dre Pao will be attending a number of events that are exclusive to Canadian songwriters and music publishers in 2017 and sharing his experiences with us! More tips and tricks to help assist Hamilton artists coming soon!
http://www.drepaomusic.com/