Country Music Week is coming to Hamilton. Set aside September 6 -9, 2018 for Canada's biggest country music industry celebration and awards show, to be hosted in Hamilton, "Canada's best city."
Artist Tim Hicks was on hand to sweeten up the announcement. Attendees were given a sneak peak of his upcoming radio release Slide On Over.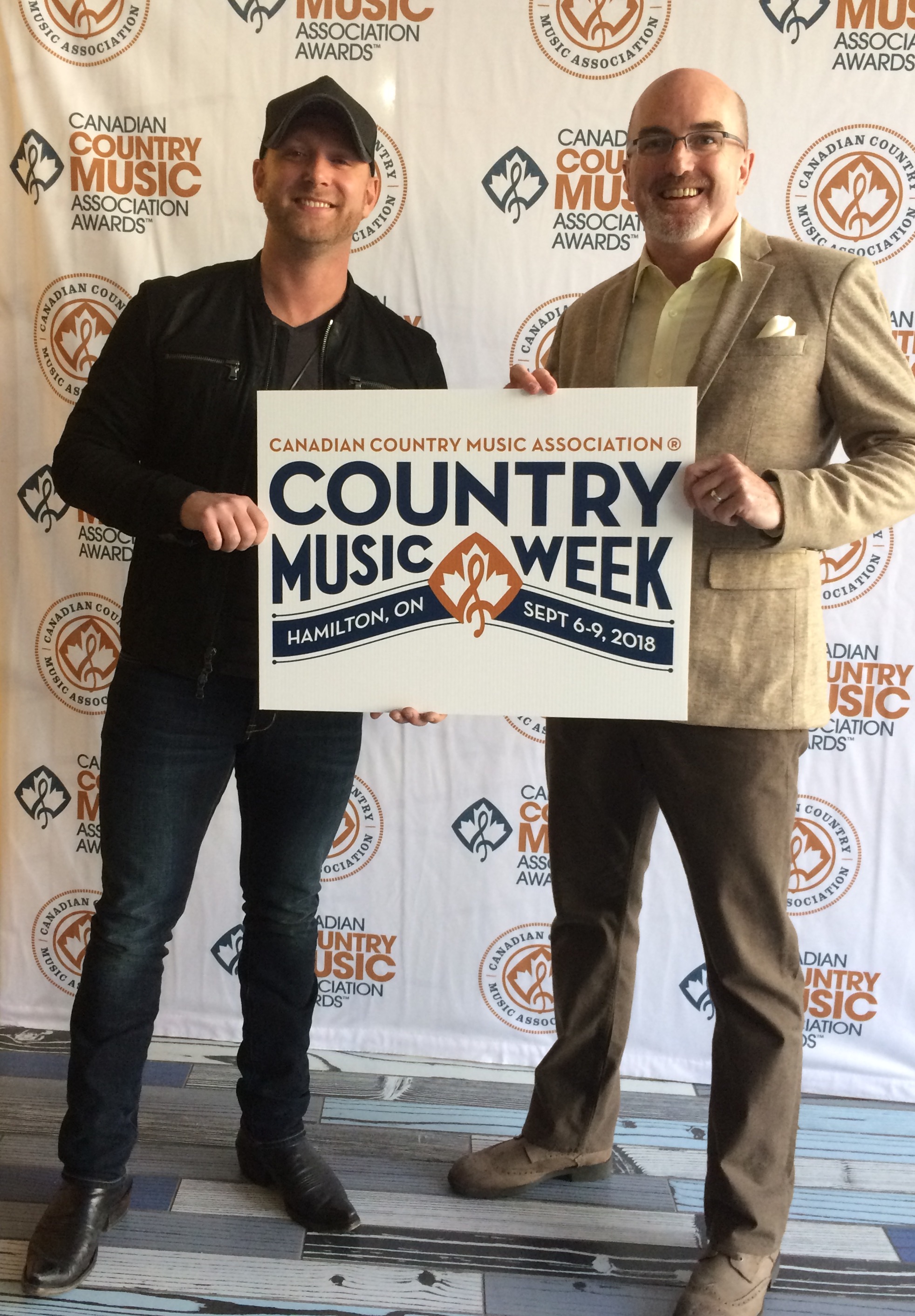 In 2013, Tim Hicks was the #1 highest selling digital Canadian Country Artist of the Year and Most Played Debut Artist overall at Country radio. Since, he has been honoured with a 2014 Canadian Radio Music Award for Breakthrough Artist of the Year, the 2014 CCMA Rising Star Award, and the 2015 Country Music Association of Ontario Award for" Album of the Year."
The 2015 JUNOs in Hamilton made a huge positive impression on the Canadian music industry. It was a fantastic party that was well-organized and fun. It did much to make our City proud. After being on hand for such a great JUNO experience, CCMA representatives approached City staffers and invited them to submit a proposal to host the 2018 CCMAs.
The CCMAs is the first in what is hoped to be at least five major cultural [musical, we hope! – ed] events to be hosted in Hamilton over the next several years. The #ambitiouscity mindset encourages all the economic sectors of Hamilton to set exciting goals for growth. Don Green, CCMA President remarked, "the passion with which this city last hosted us, and shared through their bid presentation, makes us confident that country music fans and industry members are sure to be impressed with the event we bring together for 2018."
The Country Music Awards certainly qualifies as a major event, being part music festival and part industry conference. Up to 25,000 will attend, joined by a national television audience of 2.5 million people.
Tourism Hamilton will be working with the local Hamilton Host Committee, co-led by Tim Potocic of Sonic Unyon Records and Steve Kassay of Durham Radio (KX97), as well as local industry partners, the Hamilton Industry Working Committee and a host of of dedicated staff to ensure the return of CCMA exceeds all of your expectations," shared Anna Bradford, Director of Tourism and Culture, City of Hamilton.
Potocic, break through the ice, candidly stated, "I noticed you said Hamilton is a suitable city. Hamilton kicks ass! I like suitable, but let's add some kick-ass in there too."
Funding for the event will come from various sources. There will be local partnerships and sponsorship opportunities, in addition to the ongoing support of FACTOR, Canada's Private Radio Broadcasters and the Government of Canada through the Department of Canadian Heritage's "Canada Music Fund."