The Place To Be is Where People Will Be Looking.
We're spreading our wings, taking flight and launching an event platform that is meant to soar above the clouds. In the place where music fans looking for LIVE MUSIC IN HAMILTON can see everything that is happening anytime, anywhere in town.
We have created an event listing server exclusively dedicated to Hamilton Live Music. It is intended to be the easiest, most complete live music listing where everybody looks to to find out what's happening in "The Hammer." Our beta version is up now ready for you to try out.
Look now at HamiltonLiveMusic.ca
Our aim is to publish complete and easy-to-find music event listings. Heaven knows it's been tried many times. Over the years people have been saying to us how disjointed event listings are. It's true. The scene is scattered on the web. Every venue, artist, organization has their preferred method of publicizing their shows. All fine and good!
By paying attention, HamiltonLiveMusic.ca will provide One place, the Best place, to Get Found.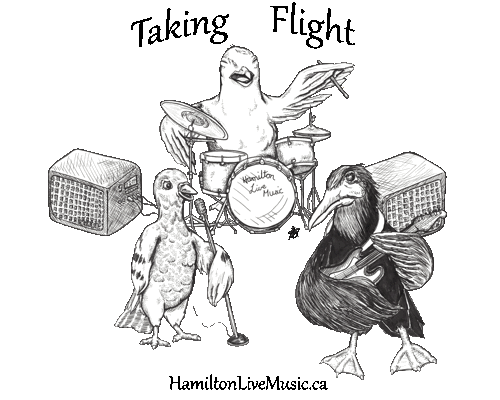 Our two-tiered strategy: Self-serve, or Fetch.
You choose.
First is our self-serve, free platform that anyone can use to post their local music event. Check it out here.
Second is our new Event Listing Service where we fetch your events and co-publicize everything you or your musical organization lists. Check it out here.
Fetch is the word if you're creating lots of shows.
Like a faithful Golden Retriever, we will fetch your events from your listings or however you want us to get the information, and we'll make sure it gets onto our platform. Cost for this service is $9/month or $99/year plus HST. Here are the details.
Beta version is up now. Your input is humbly requested.
As we head to our hard launch in April 2017, please try out the platform at HamiltonLiveMusic.ca and share your feedback:
Tweet us @ghmusician
Facebook us @HamiltonMusicianMedia