When I listen to The Redhill Valleys' debut LP I'm always struck by the modesty and understatement of the production, and yet how at the same time this causes the songs, arrangements, instrumental performances and sweet vocal harmonies to shine all the brighter.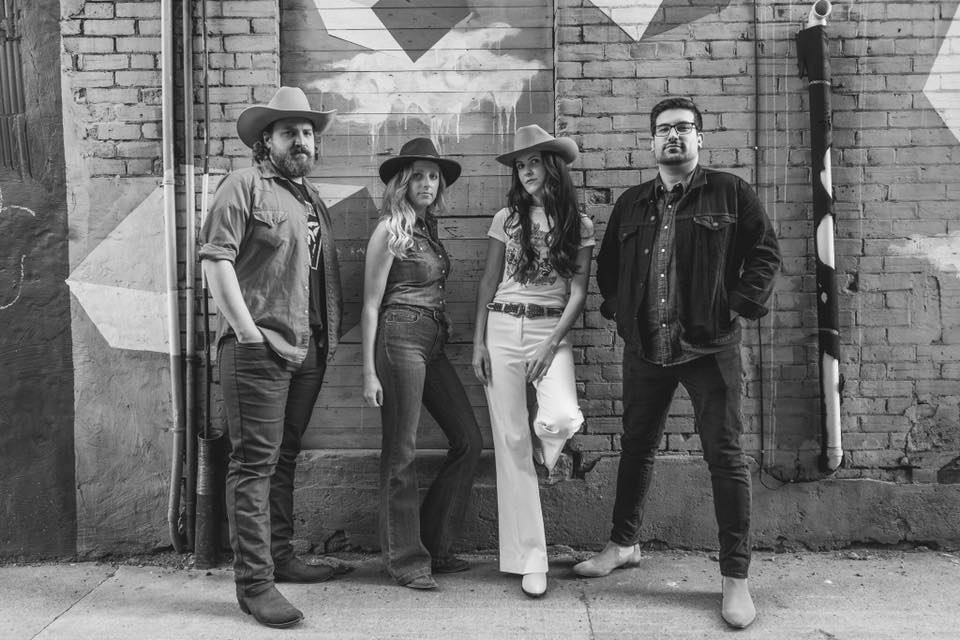 The Redhill Valleys is the one of the brightest lights shining in the Hamilton music universe these days. At the time of this writing the band is one of nine finalists in the Sirius XM 'Top of the Country' contest. Your vote matters. Three regional winners will be chosen based on votes received for videos posted (see link below). There will be one regional winner from Canada east, one from Canada central, and one from Canada west. $25,000 is the prize for the top winner, but each of the the three regional winners will be offered some sweet festival shows this summer too and a headliner spot during CCMA's Country Music Week here in Hamilton.
The band is guitarists Tim Allard, Danielle Beaudin, bassist Chelsea McWilliams and drummer Matt Soliveri.
In the Sirius XM contest The Redhill Valleys is up against Sudbury ironworker Andrew Hyatt and southwestern Ontario bluesman Cory James Mitchell.
Fact is, all the finalists are amazing and it's hard to say objectively that one is 'better' than the other.
It just comes down to personal preference, and YOUR VOTE will matter.
Here is a little insight into The Redhill Valleys from a recent conversation I had with Danielle Beaudin, guitarist and vocalist with the band.
About ten years back, a serendipitous invitation brought Danielle and Chelsea together. A seed was planted. Danielle was acquainted with Tim from working at a Hamilton recording studio.
Tim's 'musical friend and neighbour' just happened to be platinum selling session guitarist Andrew McTaggart, who when not touring with Steven Tyler or being a member of Nashville's Loving Mary Band, is half of the duo Druzie with his wife Suzie McNeil. Andrew was acquainted with Chelsea through a Burlington music studio. And here's where the magic happened.
"Andrew suggested to me that I contact Chelsea and that the two of might work well writing songs together," says Beaudin. "So I made the phone call and we ended up pursuing the partnership."
One step along the way was for the two friends to take a songwriting trip to Nashville. Says Beaudin, "In Nashville we stayed at a house owned by songwriter Bonnie Bishop who us to a publisher who gave good advice. 'Keep writing and write as much as you can' is what he told us."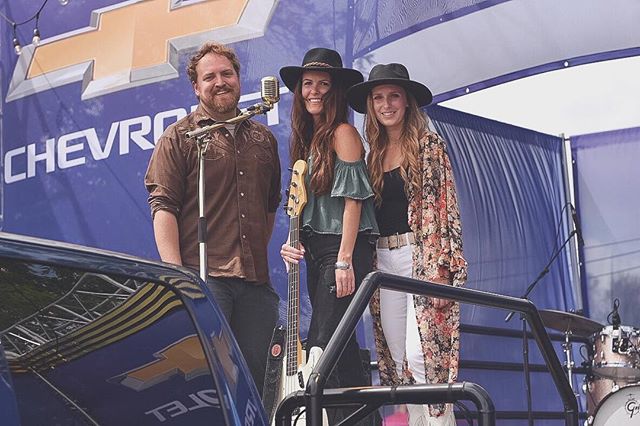 Back in The Hammer, with a growing body of songs and some good solid advice to stay open-minded, the pair continued to work and write together. Eventually Tim Allard was invited into the mix, and when he added his voice and musical ideas everything fell into place.
The Redhill Valleys was born.
I asked Danielle about the debut album, and how successful it has been. She said, "Each song has done something different for us. Ragged and Run Down was played on Y108 and college radio. Either Or got picked up on Sirius XM. In a lot of ways we're still riding the wave of the first album and we don't want to release new stuff too soon."
There are lots of new songs in the works, which we can look forward to in the coming weeks.
Today, it's up to you and I to support the band by placing our votes. #HamOntMusic – when one artist succeeds we all benefit.
Here's your link to vote: