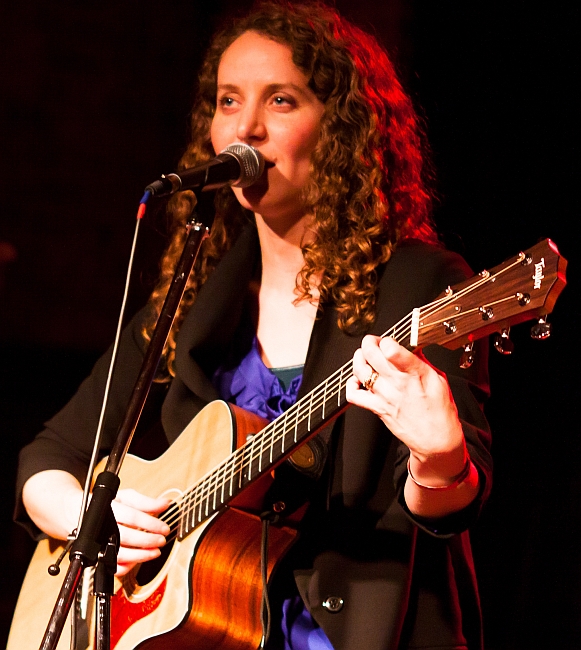 Complete SLAM DUNK for a sophomore collection. Wow.
Where Sarah Beatty's Black Gramophone (2012 ) was bare bones beautiful, Bandit Queen is flesh and bones and fancy clothes beautiful!
I absolutely love this CD as it is, and what it represents. The stories Sarah tells in this imaginative, fun, and musically intriguing collection are the best medicine for curing the political bullshit nausea we've been battling recently. I'm reminded why music and songs and singing are important in this world. Beatty's creative voice is a part of that force of creative power and determination and brilliance that is counteracting so much of the dark, controlling crap we're hearing out there.
I love how Beatty taps numerous genres and timbres by including horns and rhythms, and fleshing out various aspects of the rhythm section.
For the first time in Bandit Queen we get to enjoy the combined and powerful effect of Beatty's brilliantly expressive voice and phrasing, her witty and descriptive lyrics, her clever characterizations, but with the added impact of her mastery of at least a dozen genres/idioms which she invokes at will.
The idioms require more than just stylistic flexibility, but instrumental flexibility too. From one track to the next we get to enjoy so much. On Holy Smoke, Beatty uses Ross Wooldridge's dixieland clarinet to create a sort of street march/dixieland stomp/student protest song. The new version of Bandit Queen gives us a full-blown horn arrangement and "spy-show" electric guitar riffs featuring some of our best local players. Temporary Lover wraps the lyrics around a delicate, curvy bossa-nova groove. These are just descriptive bits to give you an idea of the reach and variety. Each song stands on its own. It's all there, and it makes for a very exciting soundscape.
"…one outlaw woman's call for all to dance upon the everyday mythologies that bind us to our perceived identities and to be whoever the hell we want to be." – A Journal of Musical Things

"Sarah Beatty is a citizen of multiple sound territories as she weaves Blues, Rock, Jazz, Soul, and Country into her Roots music." – The Alternate Root

"…deserves a wide, hungry audience of music lovers" and this, "she thinks about her work, and she knows how to use language, and she welcomes light and dark in equal measure." – JohnESimpson.com Running After My Hat
And in Sarah's own words:
"When I read about Belle Starr, the fabled bank heist mastermind turned horse thief, she grabbed my attention immediately. And from that original inspiration, I began imagining and contemplating all kinds of stories that rarely get told about women, even in the 21st century. Each of the songs on this record tells a different story, and as a collection they become the spine of a whole other adventure."
"So many great Hamilton/So. Ontario musicians (Justine Fischer, Matty Simpson, Dave Clark, Troy Dowding, Greg Brisco, Mary Simon, Steve Deeps, Chris Skrzek, Sal Roselli, Ross Wooldridge, Bob Doidge) and music workers (Joe Lapinski, Bob Doidge, Andrew MacPhail, Michael Kiere) were involved in the making of this record, and it is with them and you that I share the great news…"
Kudos to the players and the production team!
Pick up your copy at Dr. Disc.