By Shiona Mackenzie
Grimsby residents Lu and Dale Lenz share an appreciation for a variety of musical genres. Milling about with the crowd at the Grimsby Festival of Arts in 2016, admiring the cornucopia of artistic accomplishments, they found themselves drawn to a particular group of musicians. "We sat through their whole set, as did many others, and a very large audience gathered," says Lu. They were listening to Fort Erie's teenaged, left-handed guitar sensation, Spencer MacKenzie and his blues band.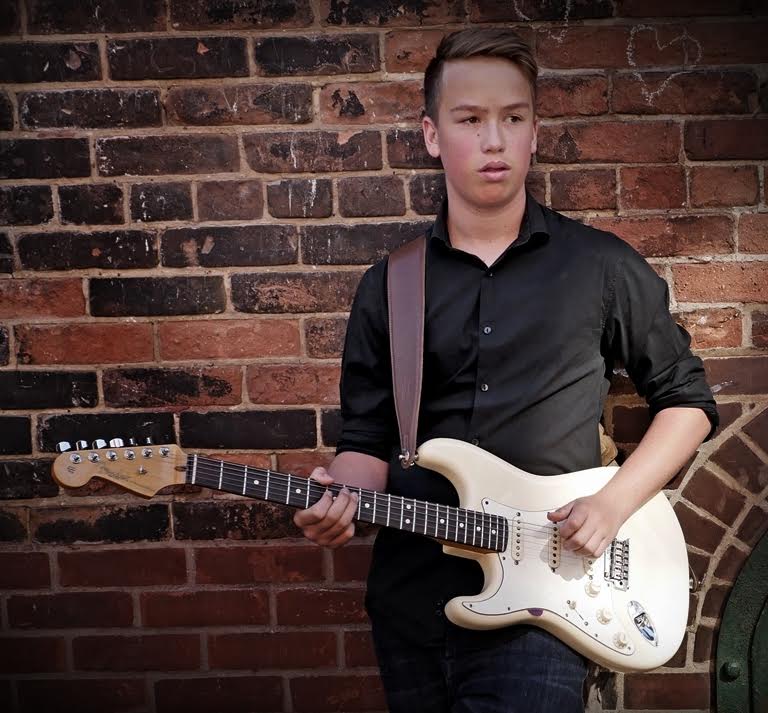 "We had just returned from a trip to New Orleans where we spent some happy times, especially in a bar called BB King's; the music was superb. Dale and I agreed that Spencer's talent met or surpassed some of the seasoned musicians we'd heard down south."
Afterwards, Lu and Dale lingered, hoping to meet Spencer and his remarkably gifted young band members. "They were thrilled we had taken the time to speak with them. I friended Spencer on Facebook so we could follow his adventures." Clearly the Lenzes know a good thing when they hear it. Playing guitar seriously since he was eight years of age, Spencer MacKenzie proved himself to be one of Canada's best at the 2017 Maple Blues Awards, receiving the New Artist of the Year award on January 24 at Koerner Hall in Toronto.
Spencer gives a lot of credit for his skillful playing to his renowned mentor – Elton Lammie, a B.C.-born multi- instrumentalist who initially made a name for himself as a country music singer and then generated even more interest by winning the first season of a Canadian reality TV show called Bathroom Divas: So You Want to Be an Opera Star? in 2006.
"Spencer came to me for guitar lessons at age 14, after studying elsewhere for a few years," Lammie explains. "I noticed he had what we call in this field, 'great ears', which means he hears a lot of what is happening on the guitar in recordings. All he needed was to learn some vocabulary on the guitar to help him play what he was hearing."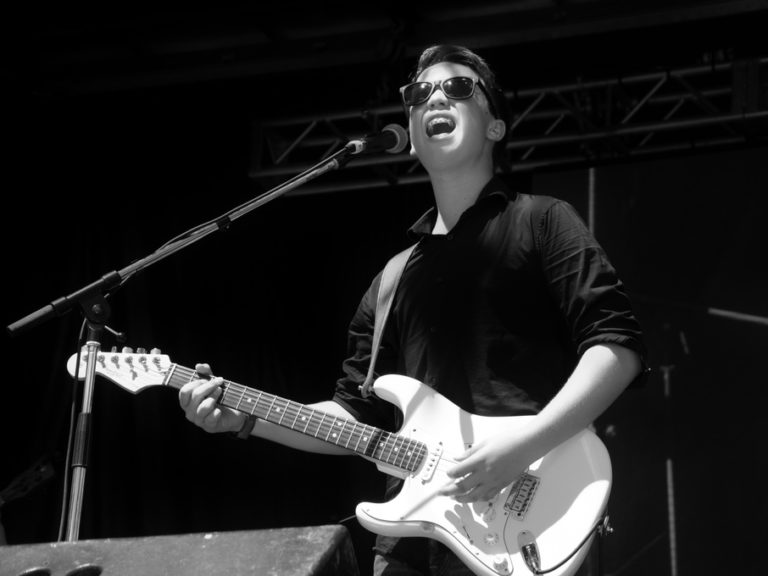 Spencer can recall, from as early as age five, that his father played all sorts of music at home. But it wasn't until Lammie introduced him to a Stevie Ray Vaughan song that he was captivated by any particular genre. He realized that Stevie Ray Vaughan's music had been played, among that of other blues artists, ever since he could remember. Today, he also enjoys the music of blues greats like Ray Charles, Freddie King, and Muddy Waters.
According to Lammie, once Spencer heard a minor pentatonic scale, he was hooked. "I taught him not just to play these notes and scales, but to feel the notes, to breathe with them. He has always been one of those students that came back for a lesson better than he was the week before. It's because he listened to the teacher and practised daily at home. Spencer also listens to dozens of experienced musicians, both recorded and live. That's the formula for success."
In 2013, Spencer won the Rising Star award at the Niagara Music Awards. By the summer of 2015, in addition to playing at the Fort Erie Music Fest and Fort Erie Racetrack among other local gigs, Spencer wanted to branch out.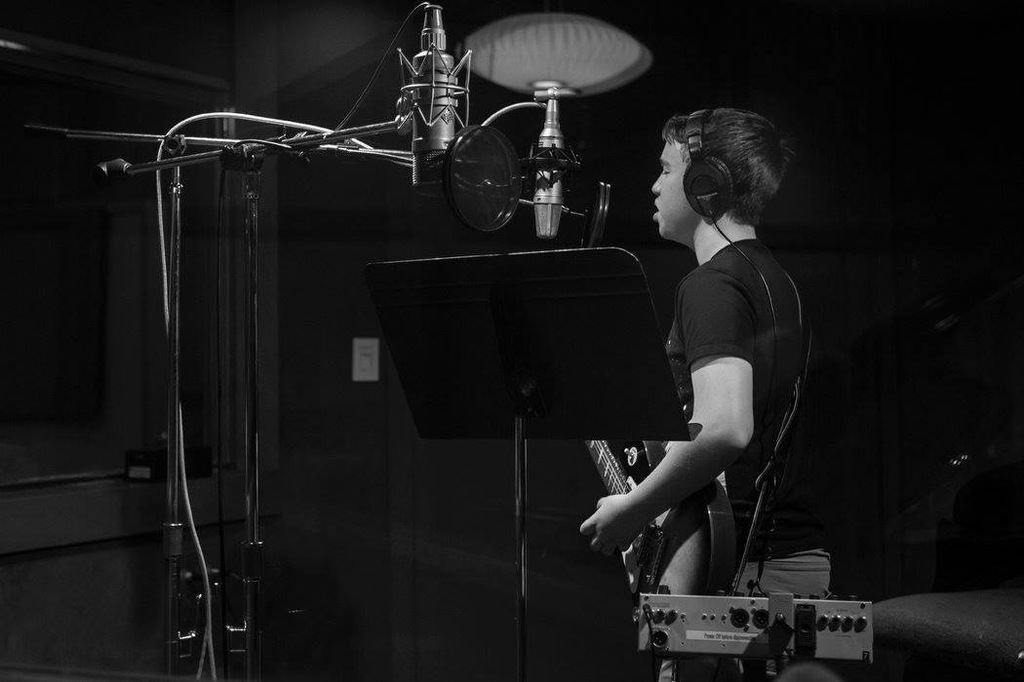 So it was fortuitous when, at his first open-mic blues jam, Spencer met Brant Parker who, with the Brant Parker Blues Band, has been performing in pubs, bars, and clubs in the Niagara region, and at festivals across Canada for several years. Parker subsequently introduced Spencer to many new Golden Horseshoe stages and some heavyweights of the blues scene.
Thanks in large part to Parker, Spencer spent 2016 making a name for himself by performing for as many people as he could at crowd-pleasing venues and events like Donnelly's Pub and the Canal Bank Shuffle Blues Festival in Thorold; at the BAC Squash Club in Saint Catharines, the Bay City Music Hall in west Hamilton, the Cadillac Lounge in Toronto, The Gunners Club in Brantford, the Kitchener Blues Festival, and the Wortley Roadhouse in London, Ontario.
Spencer and his band members – Miles Evans, Kevin Tait, and Jack Davies, along with Ann Singer on back-up vocals – represented the Toronto Blues Society at the International Blues Challenge in Memphis in January, and he was privileged to open for the Downchild Blues Band at the Aurora Winter Blues Festival in February.
On April 1, Spencer is excited to be a special guest playing with 2X Juno Winner and 7X Maple Blues Winner, legendary blues guitarist, singer, song writer and band leader, Jack de Keyzer at the Seneca Queen Theatre in Niagara Falls. De Keyzer observes: "There is always a sense of excitement and anticipation of greatness when a new, young musician comes on the scene.
Luckily for us, Spencer MacKenzie lives up to both expectations. Meanwhile, convinced that east Hamilton would welcome his talent, too, Dale and Lu Lenz persuaded Spencer to appear at a fundraising concert for Delta United Church on April 30. While he may try not to look too far into the future, it isn't difficult to see it will be sunny, as Spencer hones his musical chops performing with Parker and fellow artists spreading the blues across southern Ontario and beyond.