Real Talk with Dre Pao – Thomas Wade
Presented by: Greater Hamilton Musician
HAMILTON, ON — Canadian country artist Thomas Wade is set to return to the stage! The 3-time Juno nominee and 7-time Canadian Country Music Award winner will return to Hamilton's Lincoln Alexander Centre on Saturday April 29! Thomas made a name for himself as the lead singer of Thomas Wade & Wayward, while also songwriting for major artists such as Celine Dion. His solo career launched in 2000, with the release of 'Lucky 13', but was cut short after being diagnosed with a rare brain disorder called 'Oromandibular Dystonia'. As time continued, Thomas' condition worsened, eventually leading to the loss of his voice, and his retirement from his solo career altogether. He was told that his condition was incurable.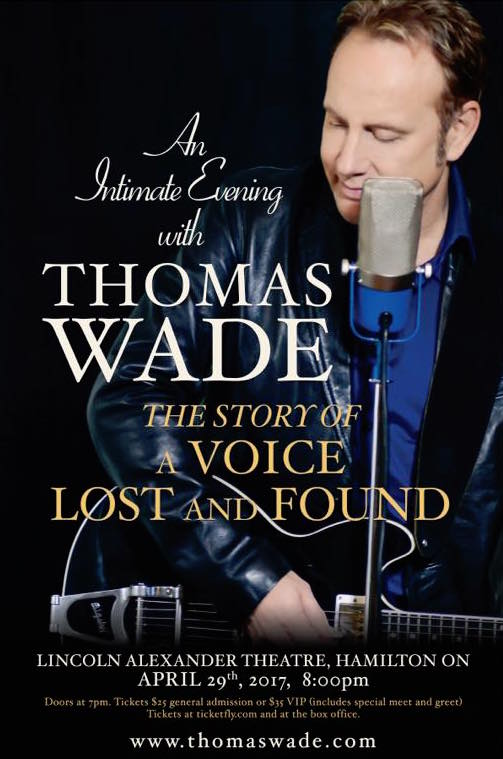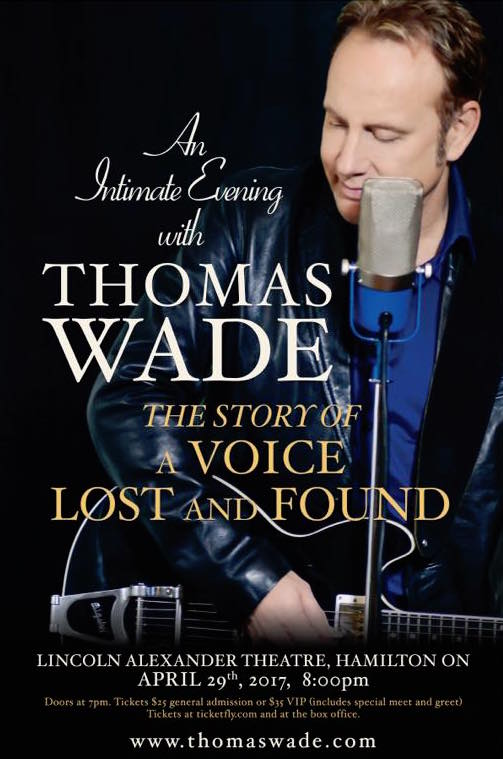 Although these times were extremely tough, Thomas maintained a positive attitude and never gave up on the idea of getting his voice back. He eventually decided to dedicate his time to learning everything he could about the brain, and hoped to find a way to fight back against Dystonia. After learning about the concept of 'neuroplasticity', developing his own speech exercises, applying hypnotism, and practising forms of meditation, Thomas began regaining his voice in 2011. While fighting this battle, Thomas spent his time producing a number of artists, while also rediscovering his love of music.
Today, Thomas has regained his voice and rediscovered his love of music through numerous trips to Nashville, collaborating with longtime collaborator Tim Taylor, and releasing his newest album in 16 years, Blue Country Soul — which is now available on iTunes!
Listen to Thomas Wade get into details about his battle with 'Dystonia', talk about the power of the mind, discuss his new album, and more by listening to the FULL Interview below:
Download "Blue Country Soul" on iTunes:
https://itunes.apple.com/ca/artist/thomas-wade/id26258221
Thomas Wade 
LIVE 
The Story of "A Voice Lost and Found"
 Lincoln Alexander Theatre
Saturday April 29, 2017
8pm
 Hamilton, Ontario
For more information visit www.ThomasWade.ca or visit Facebook.com/TheThomasWade